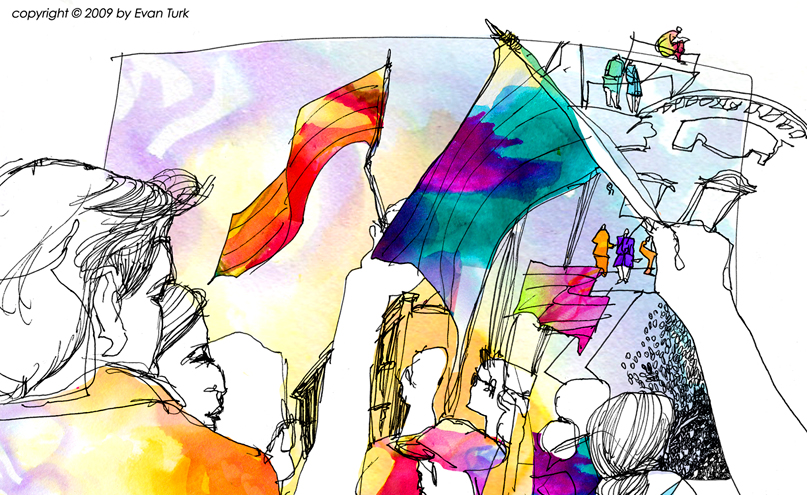 Yesterday was the Gay Pride Parade in New York City, and it was my first Pride event. Up until yesterday, I never really understood the relevance of Pride. It was my thought that people already understand that yes, we're here and we're queer, but now it's our job to help them get used to it. And the vocal extreme fringe minorities that I thought of when Gay Pride came to mind, were not the way to do it.
After going to the parade, yesterday, my feelings began to change. I began to see that Pride isn't about flaunting yourself, it's about camaraderie. It's about being able to go out and see the overwhelming sense of unity and support that are present in the gay community. Being able to step out anywhere in the city and feel a sense of belonging, and yes, Pride in oneself and one's community, is a wonderful feeling. A feeling that I hope soon, everyone will be able to experience. So although this was only my first Pride Parade, it won't be my last!
This post is part of my project "
A Picture For A Thousand Voices
".