The seaport was full of characters, who looked and sounded like they had stepped out of the 19th century. It was amazing to see how a place can be transformed by the people occupying it, and how the whole place came to life when they sang the shanties.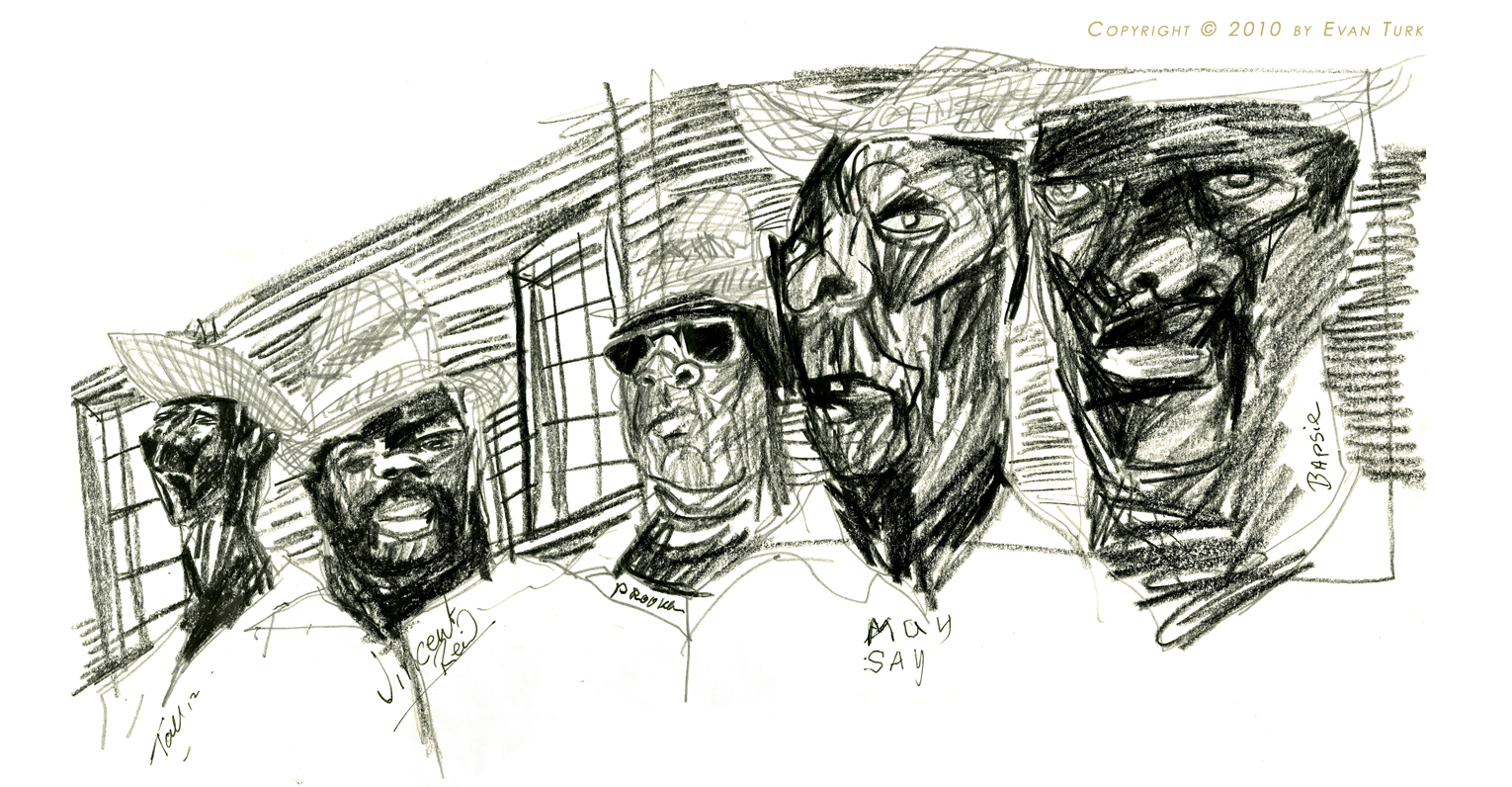 (They each signed by their portraits!)
The highlight of the weekend for me was seeing
The Barrouallie Whalers
. They are a group of men from St. Vincent and the Grenadines who, in the recent past, hunted the pilot whales off the coasts of the islands as their profession. Today they sing the unique whaling shanties they sang on the whale boats, many of which share similarities to the shanties sung by "Yankee" whalers in the 19th Century.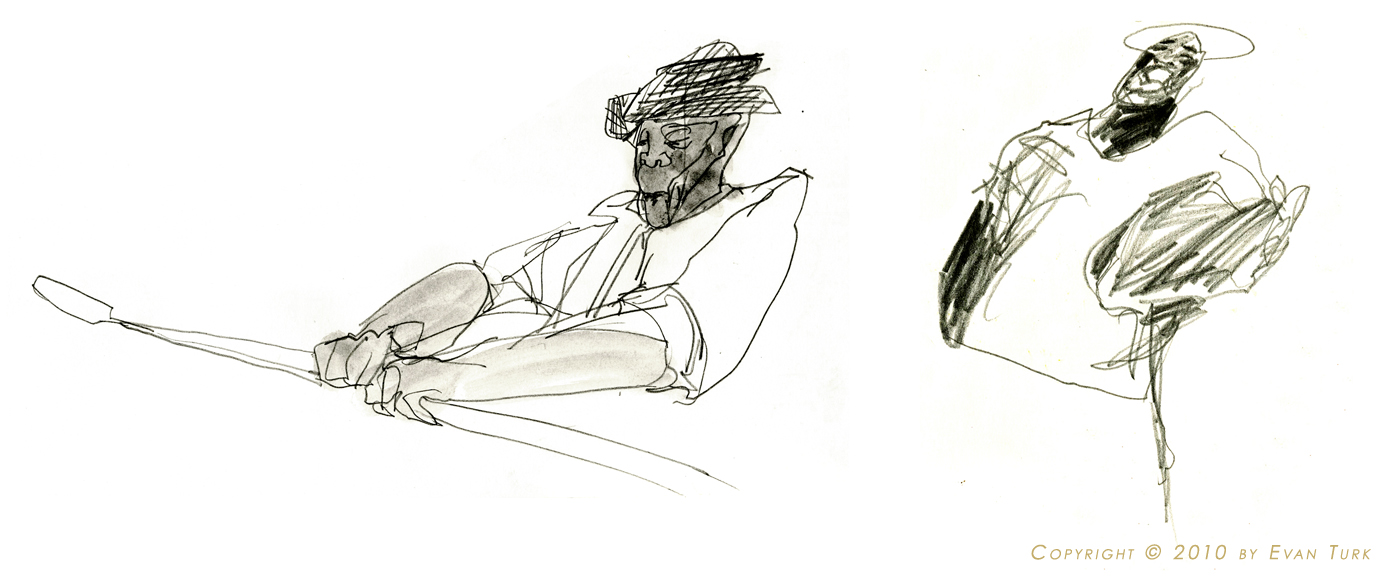 It was amazing to see these men sing with such intensity and passion, ,and you could see their whaling days come alive in their voices as they sang.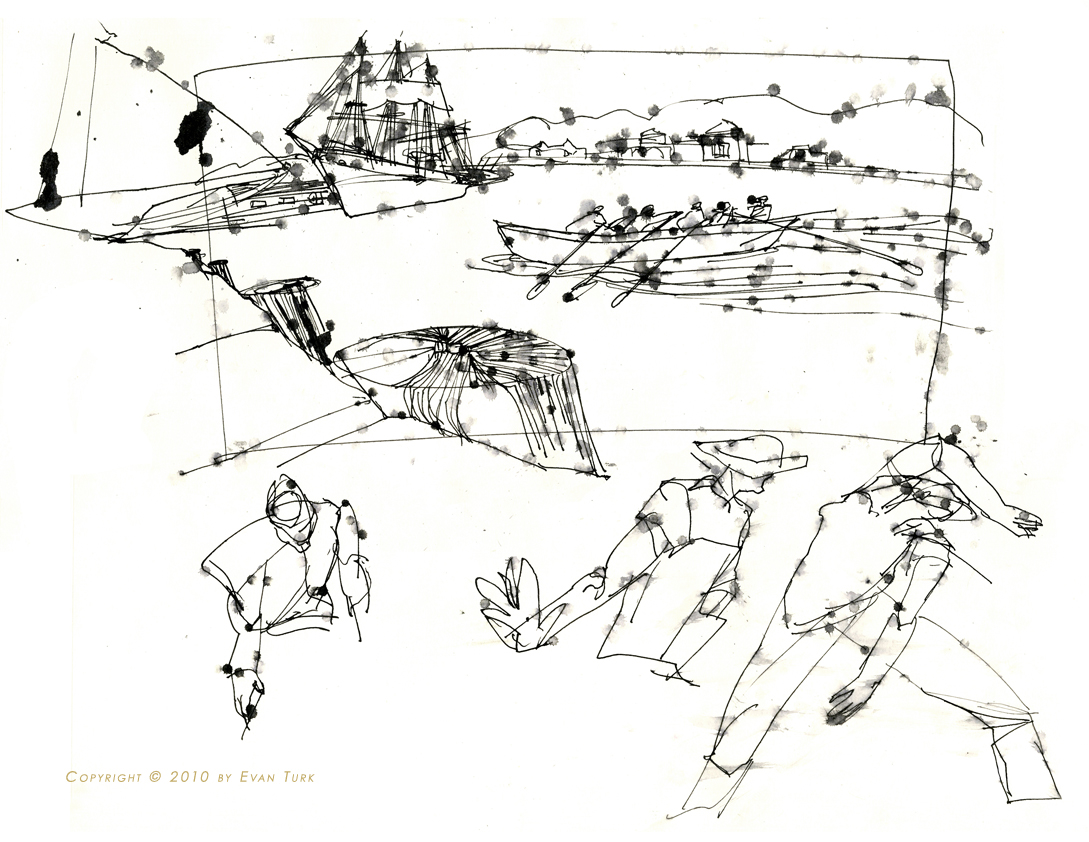 The even had a short demonstration where they reenacted the sighting and hunting of a whale in a whaleboat out in the Mystic harbor.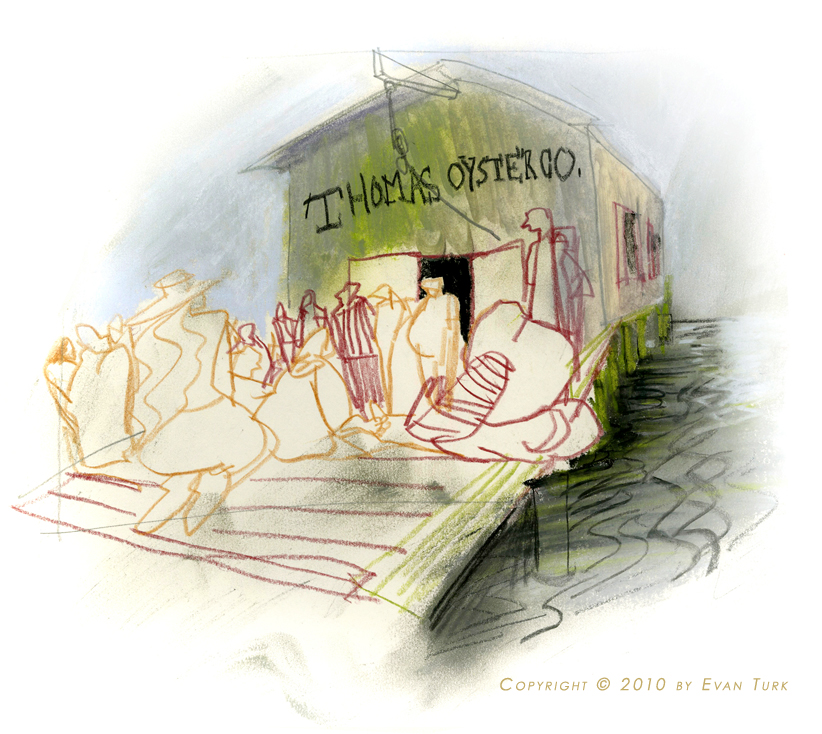 Towards the end of the day, there was a concert featuring a group of women from the Mystic area called The Johnson Sisters, the Barrouallie Whalers, and a group of French shanty-men from Brittany, called Nordet. The began by singing songs individually, but as the concert went on, they all began to sing together. Whether they knew the words to begin with or not, they began to show the real power behind songs like sea shanties. The songs were developed aboard ships where people from all over the world sailed, and often didn't speak the same language. The songs have simple, chant-like lyrics, so that, no matter the language the sailor spoke, he could join in and keep pace with the work.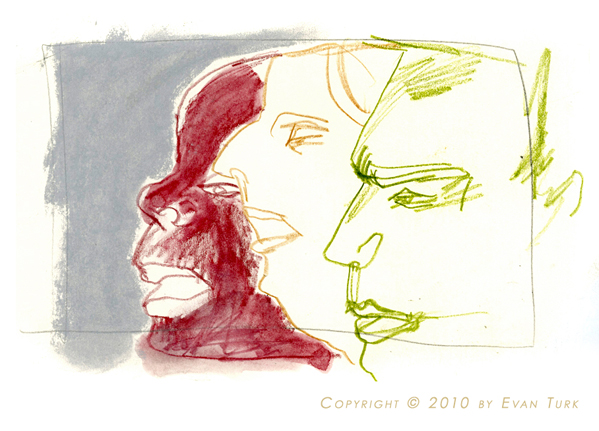 The men from Barrouallie and the people from Connecticut and Brittany could not look any more different if they tried, but these people could come together, from all over the world, to sing songs and fight to keep their world history alive.