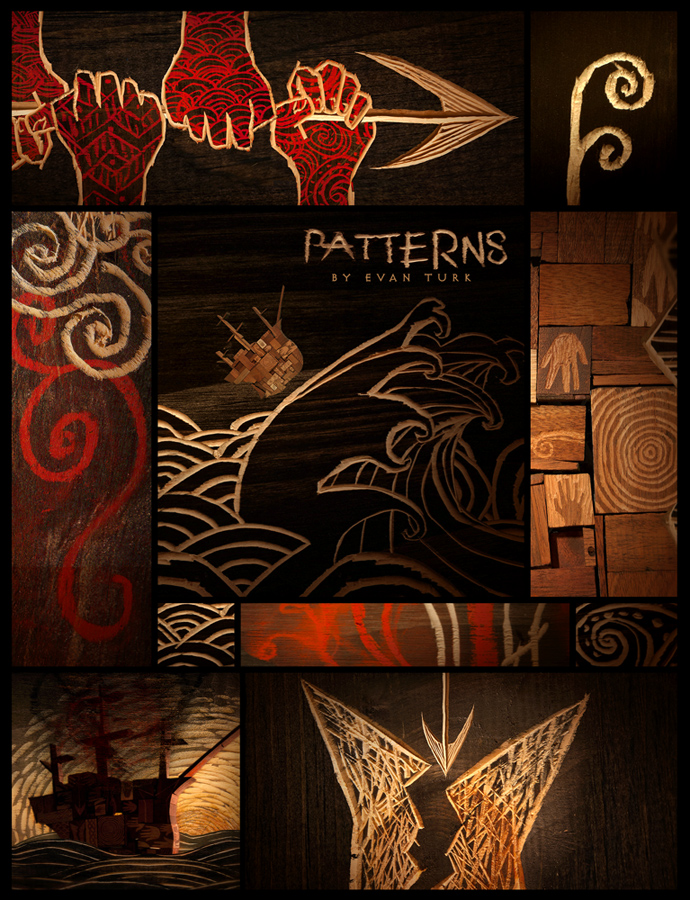 I am very excited to announce that my animated short "Patterns" is an official selection for the
Woods Hole Film Festival
in Cape Cod, and will be screening there August 1st.
This carved wood animated short tells the stories of hundreds of years of life, death, and rebirth etched into the wood of the
Charles W. Morgan
, the last wooden whaleship in the world. The whaleship is currently being restored at
Mystic Seaport
, and will be put back in the water July 21st. The animation was created as part of a group show with
Dalvero Academy
at Mystic Seaport. I think it's a wonderful place for a festival premiere, because the
Morgan
will be sailing to Cape Cod after its restoration is complete! You can view the trailer below:
You can take a look at more stills from the animation here:
Patterns
The screening information is below:
August 1, 2013
5:00 PM
Prior to "The Roper"
Lillie Auditorium
Cape Cod, MA
To purchase tickets, please visit the festival page for the film here: