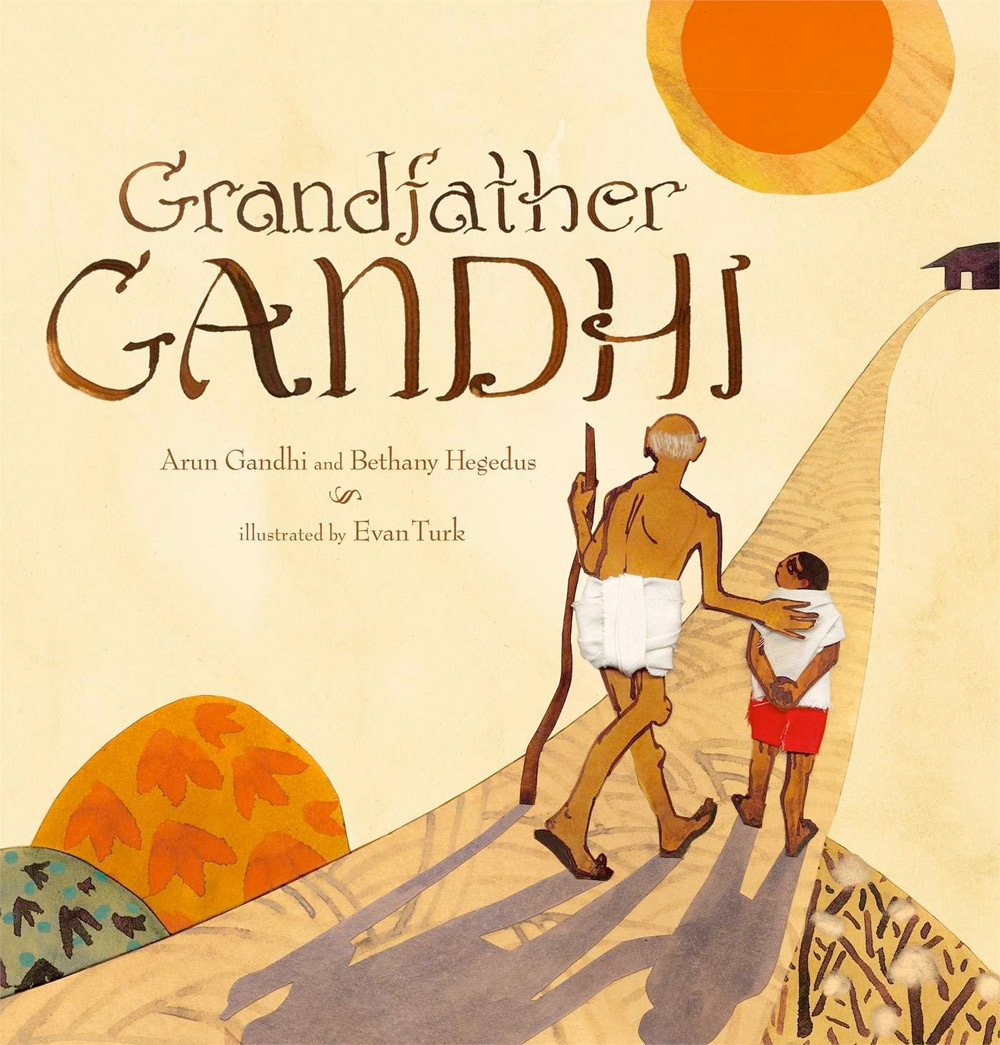 This past year I was able to do the illustrations for an upcoming children's book called
Grandfather Gandhi
(Atheneum/Simon & Schuster), written by Mohandas Gandhi's grandson,
Arun Gandhi
, and YA author
Bethany Hegedus
. It was a wonderful experience and it is so exciting that the book will be out this March.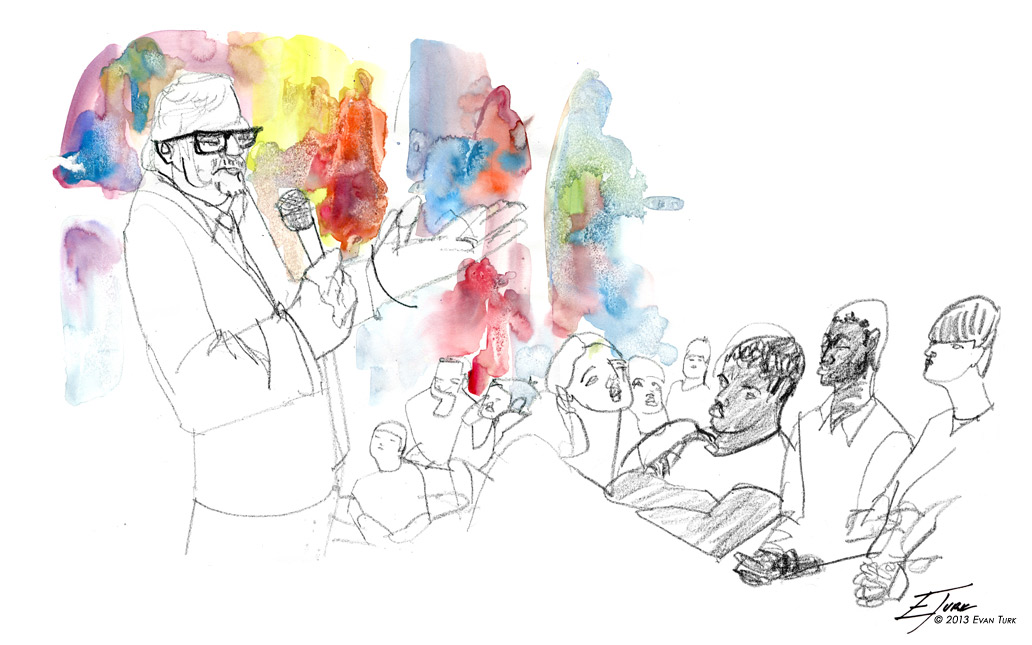 Arun speaks to the choir.
I was able to finally meet Arun Gandhi this past weekend at an event for the
Keystone State Boychoir
in Philadelphia, where I donated a print from the book for a fundraiser and Mr. Gandhi was their guest of honor.
The choir is made up of students of diverse economic, racial, and ethnic backgrounds and offers dedicated members a chance to travel all over the world and experience new cultures through their gift of singing. This December, a group of 60 of the boys will be traveling to India to learn about the culture and about Gandhi, as well as to perform. The talented group sang many songs, including a Muslim hymn sung in Urdu, an Indian
raga
, and Arun's grandfather's favorite hymn,
Lead, Kindly Light
.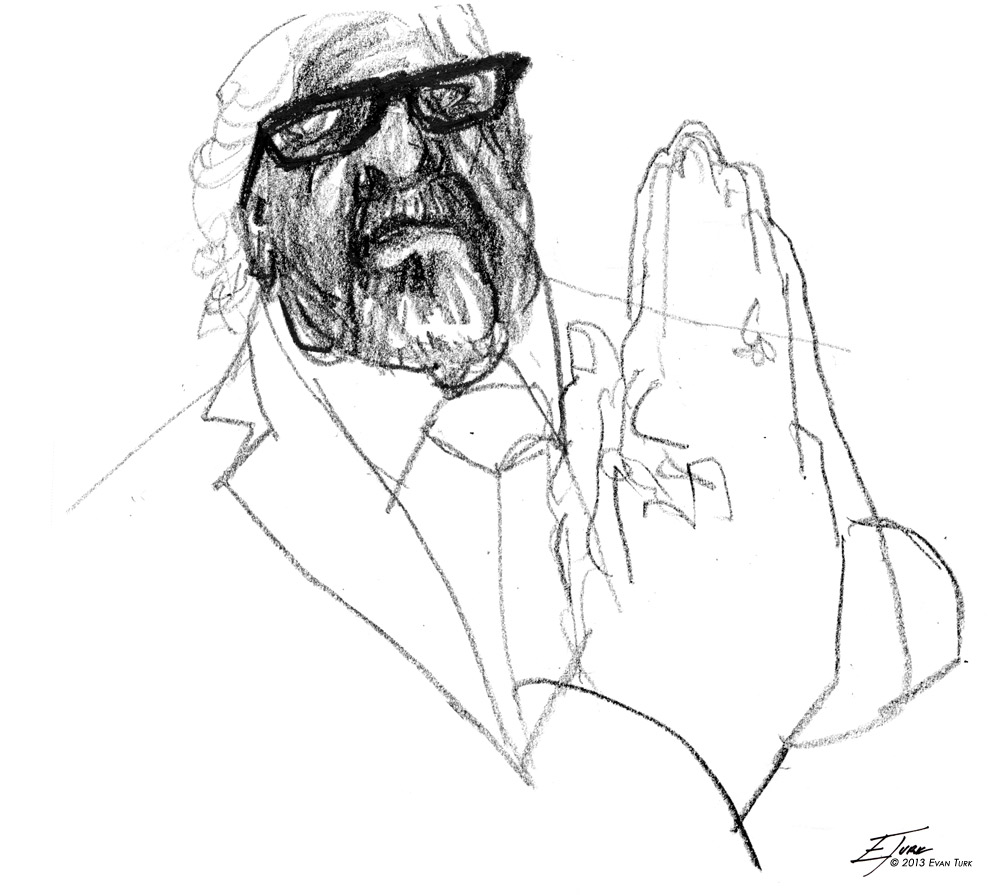 Arun translated the significance of the Namaste gesture and greeting in India as "I bow to the divine spirit within you."

Arun listening to the choir.
It was beautiful to see how all of the kids in the choir really responded to having Mr. Gandhi there, and how he was also humble, gracious, and very touched by their appreciation. It is not his direct lineage from someone great, but his own inspiring efforts to live by his grandfather's teachings as an individual, that make him worth listening to. He cautioned against people simply revering his grandfather without remembering to turn his teachings into practice. Arun's lineage gives him this platform to live by example and sow the seeds of those teachings in himself and a new generation of young minds.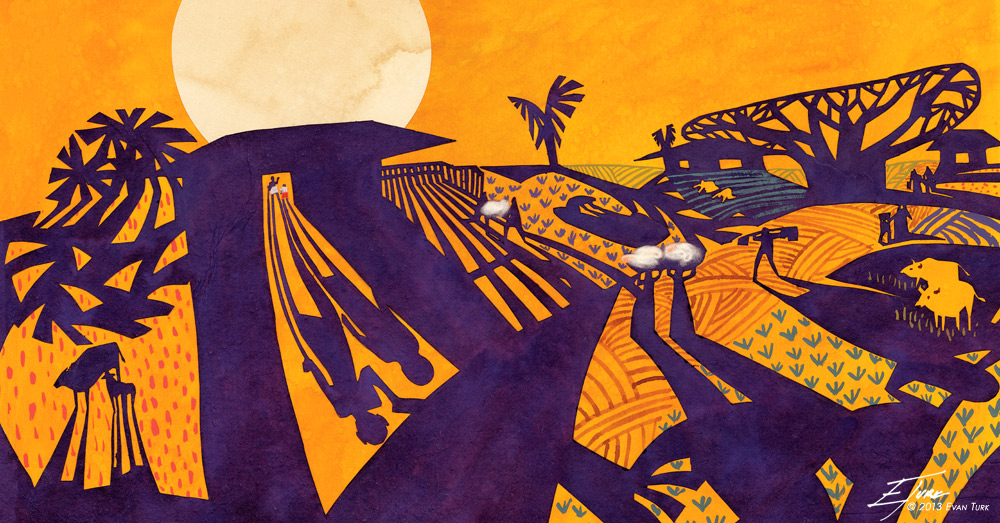 It is a similar lesson to one offered in the book, Grandfather Gandhi, in that one does not have to be perfect to do great things. In the book, Arun wonders how he, with all his anger and imperfections, could ever live up to his revered grandfather. But Gandhi teaches Arun that everyone, even the now legendary peace activist himself, experiences anger. It is what a person does with that anger that counts. I thought this was a beautiful lesson to pass on to the kids, who are just starting out and are learning to allow themselves to dream of what great things they might be able to do one day.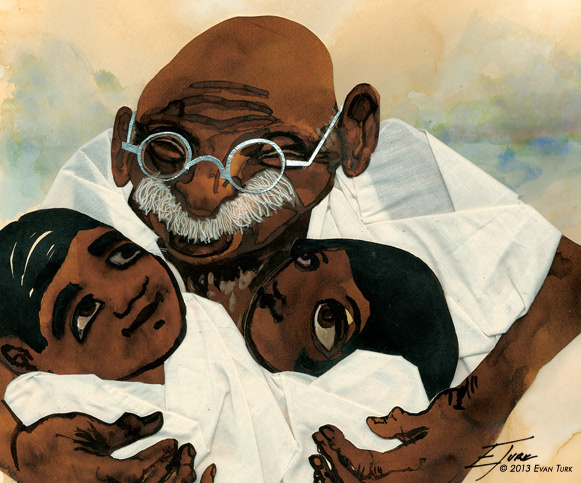 Arun, his grandfather Gandhi, and his sister Ela.
It was a wonderful experience, and I am very appreciative to Julia Rasch, Steve Fisher, Martha Platt, Arun Gandhi, and everyone else for welcoming me and inviting me to be a part of the weekend with a great group of boys. I'll be posting more about the book as its release date gets closer!