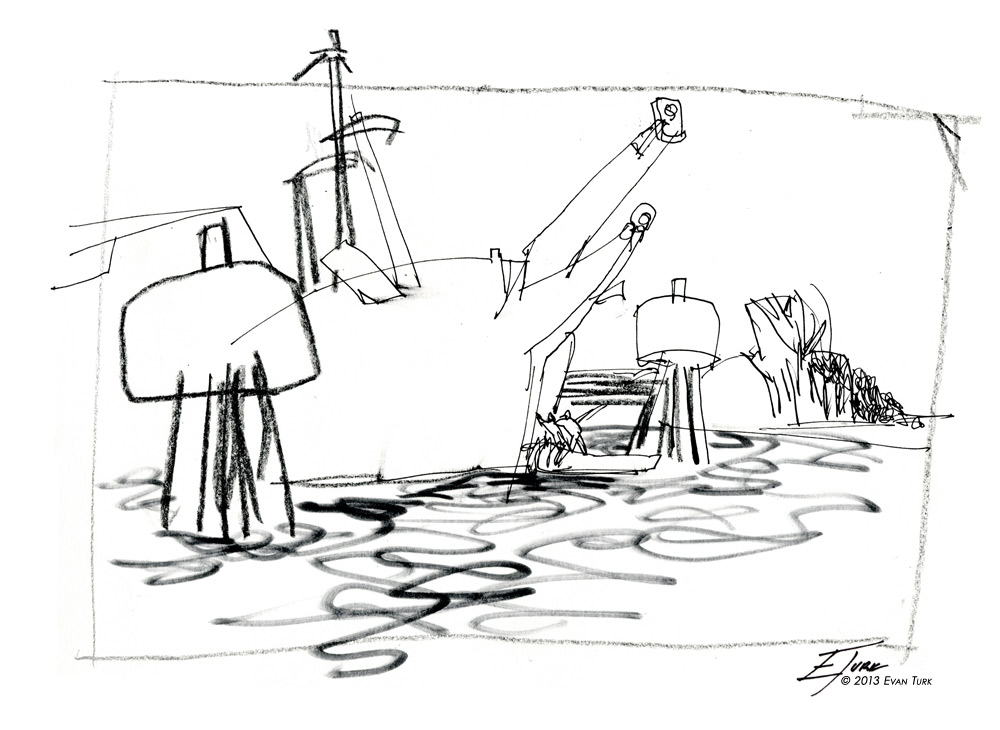 For the
second part
of my day at Mystic Seaport, we were able to see the crew pull the
Charles W. Morgan
out into the river and turn her 180 degrees towards the shipyard. Quentin Snediker, director of the restoration, offered us the chance to ride in one of the small boats in the river for the operation, so my friend and fellow
Dalvero Academy
member,
Jennifer Kiamzon
, and I jumped at the chance and hopped in. Other Academy members were onboard the
Morgan
itself or perched on top of some nearby scaffolding.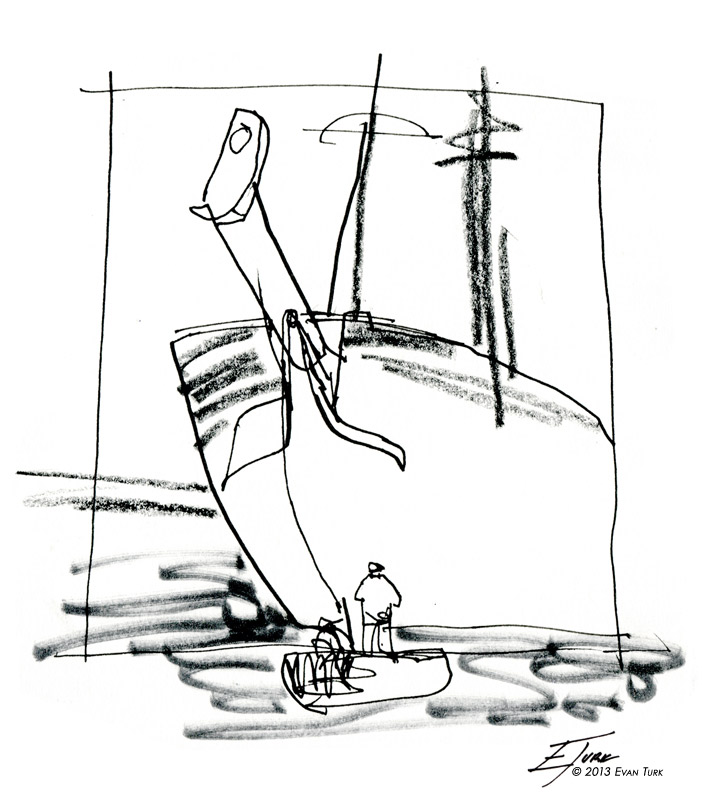 Seeing the enormous ship from the water was such an exhilarating experience! The tiny boats like the one we were in rotated around the Morgan like a school of little fish around a giant whale. The little one in the drawing above had a powerful motor, and hooked itself onto her bow and began pulling the Morgan into the river.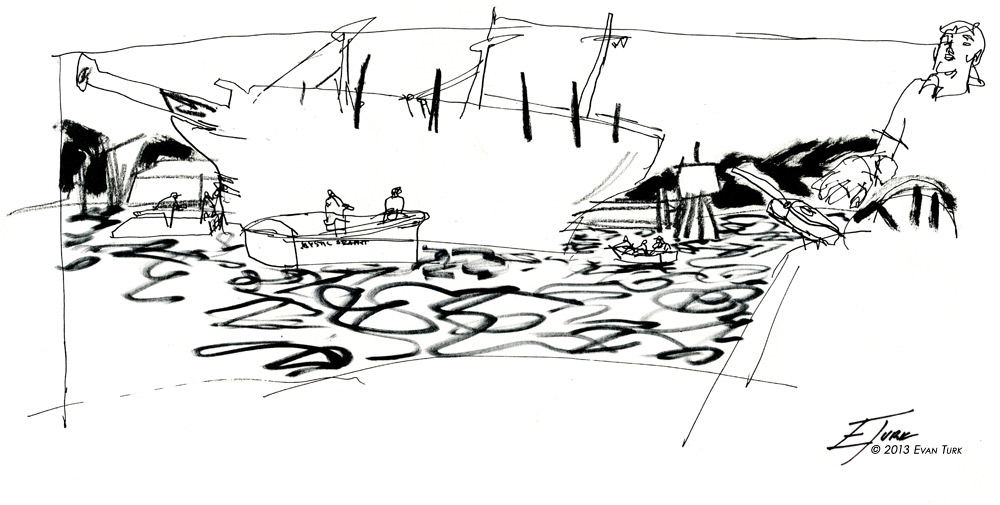 We drifted peacefully away from the whaleship as the other boats pushed and pulled her massive heft into the river. Suddenly we heard Quentin shout the name of our boat over the walkie-talkie and the driver gunned the engine and headed for the
Morgan
's hull.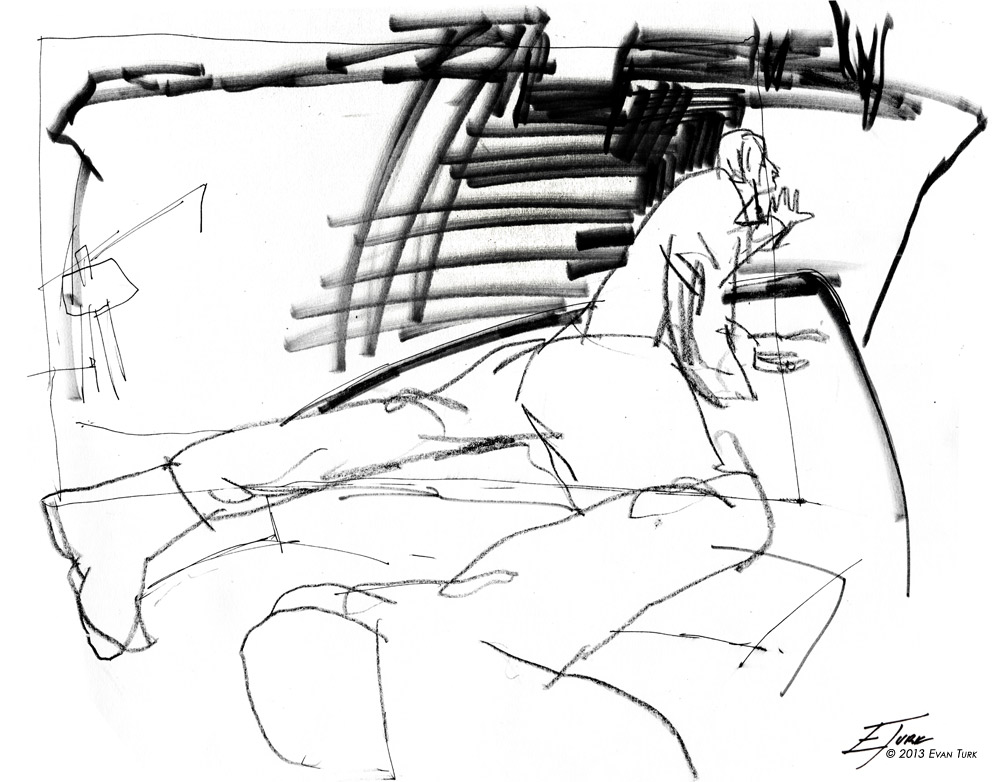 Before we knew it Jen and I were flailing back as Paul, aboard our boat, leapt over us and braced himself against the hull of the
Morgan
as our boat rammed into her side.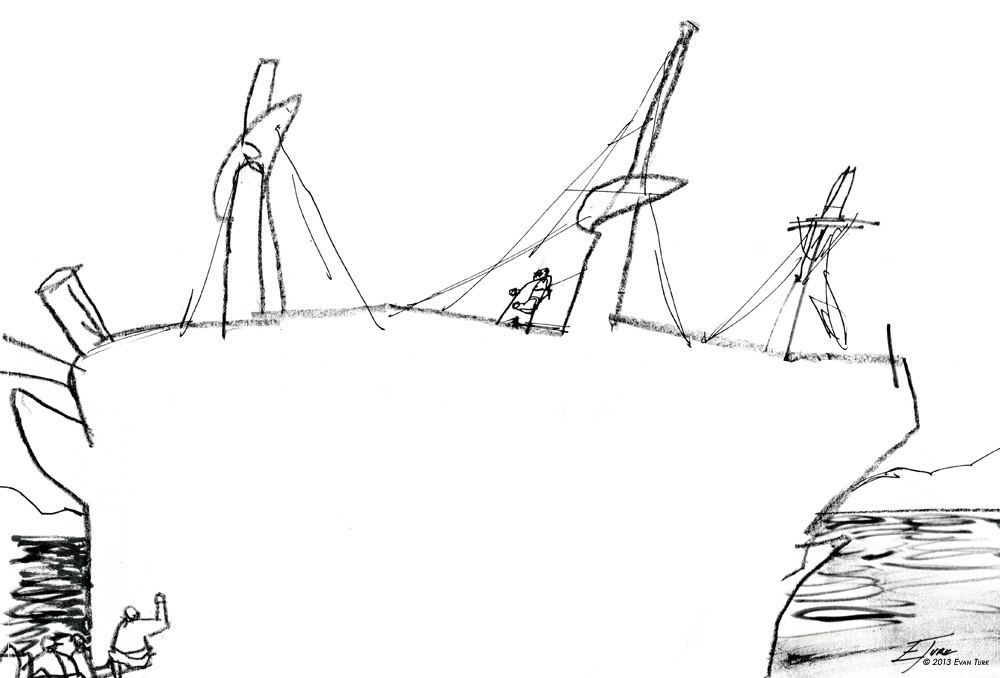 We peered up at the towering masts as Quentin surveyed the boats over the side of the Morgan and shouted orders to push and rotate her into place.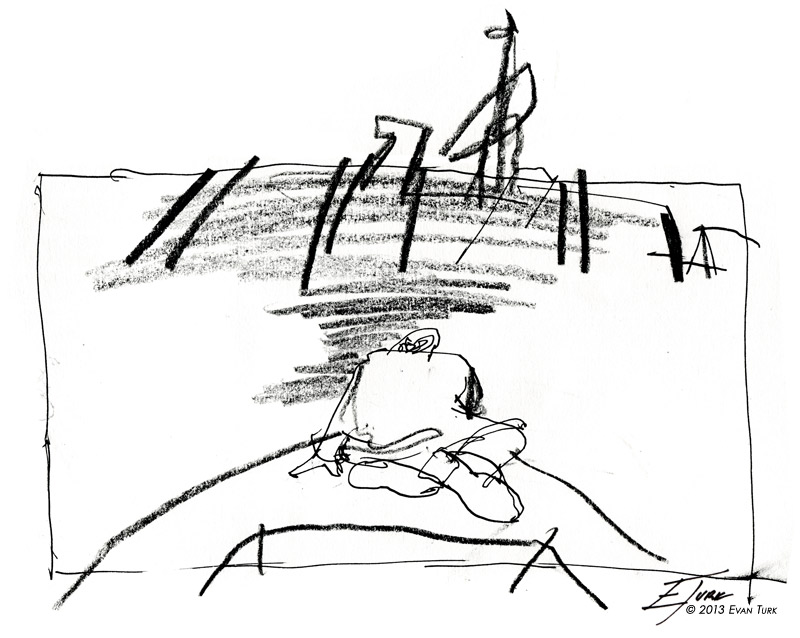 We moved away, and then rushed in several times for Paul to leap forward and press against the boat.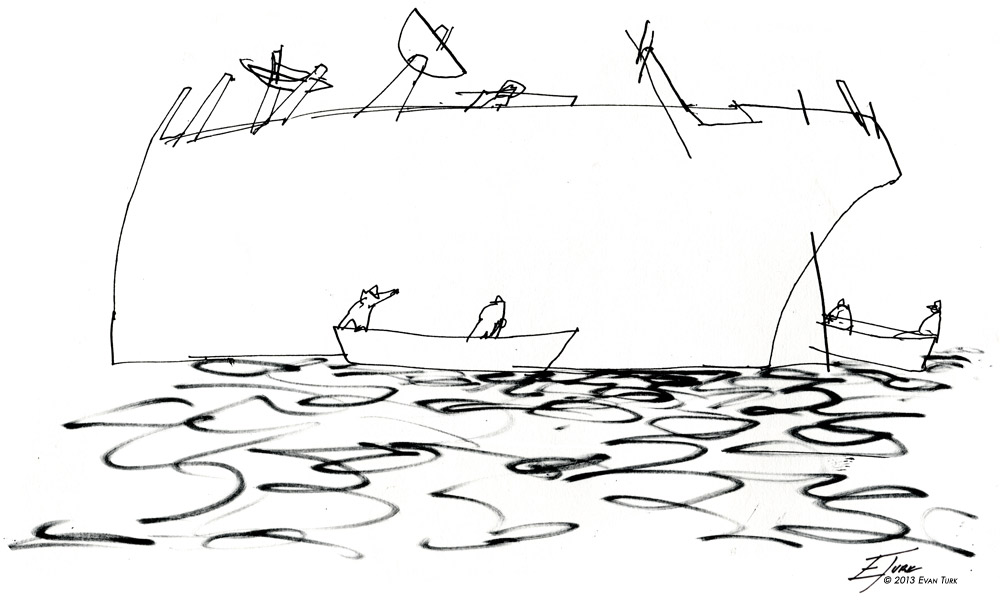 As the Morgan finished her rotation, the boats dispersed and we headed back to dock.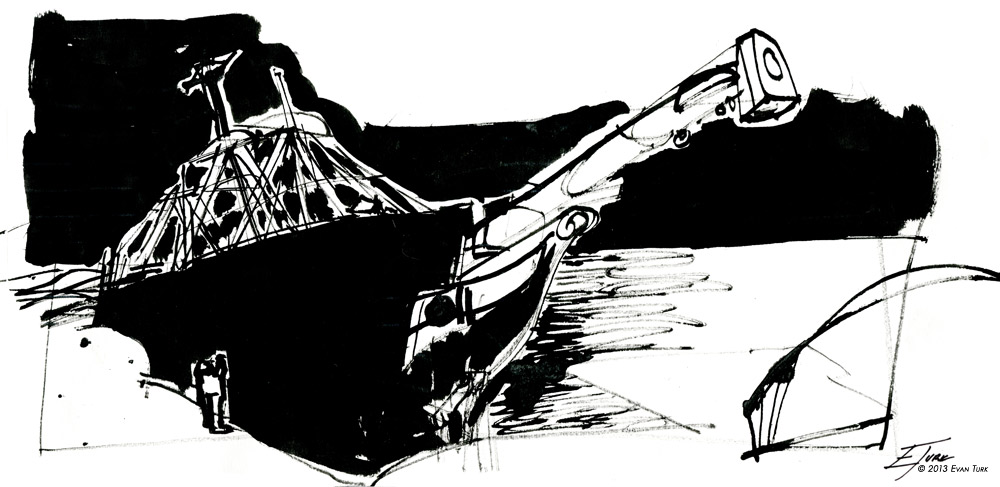 She now faces in towards the shipyard with her monumental prow jutting out over the dock.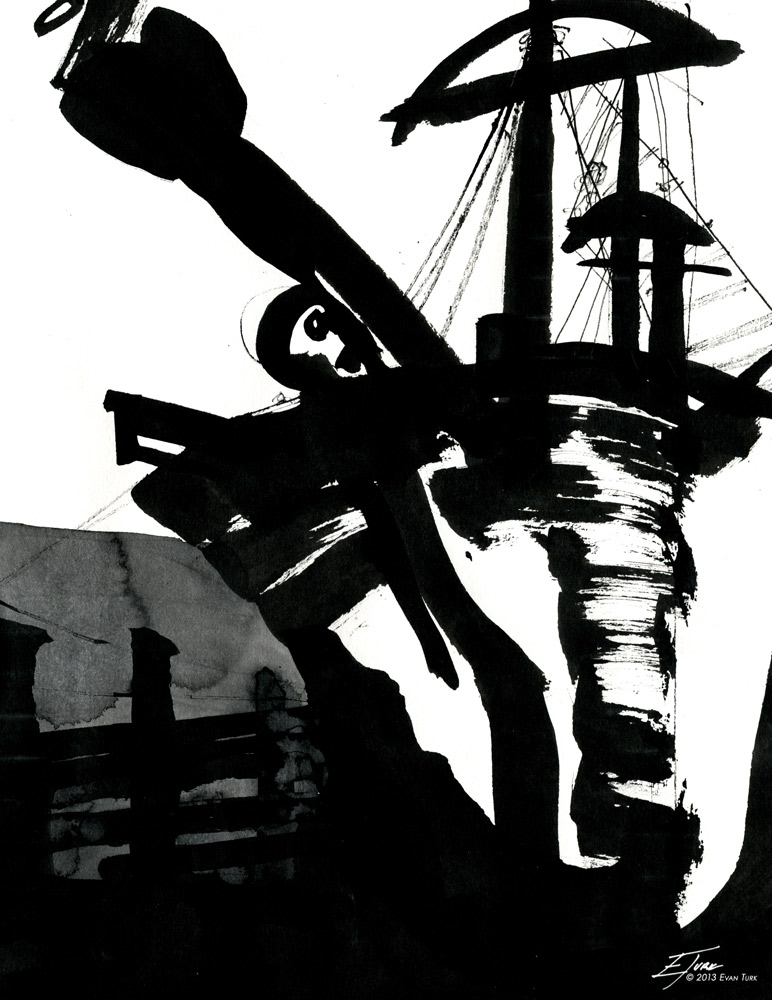 For a couple of landlubbers it was an amazing experience! Peering up at her towering masts from the water made me imagine what it must have been like for the sailors in the whaleboats on the hunt, seeing much this same view as they prepared for a grueling, cruel chase in the open ocean. One behemoth looming above them, and another diving beneath.