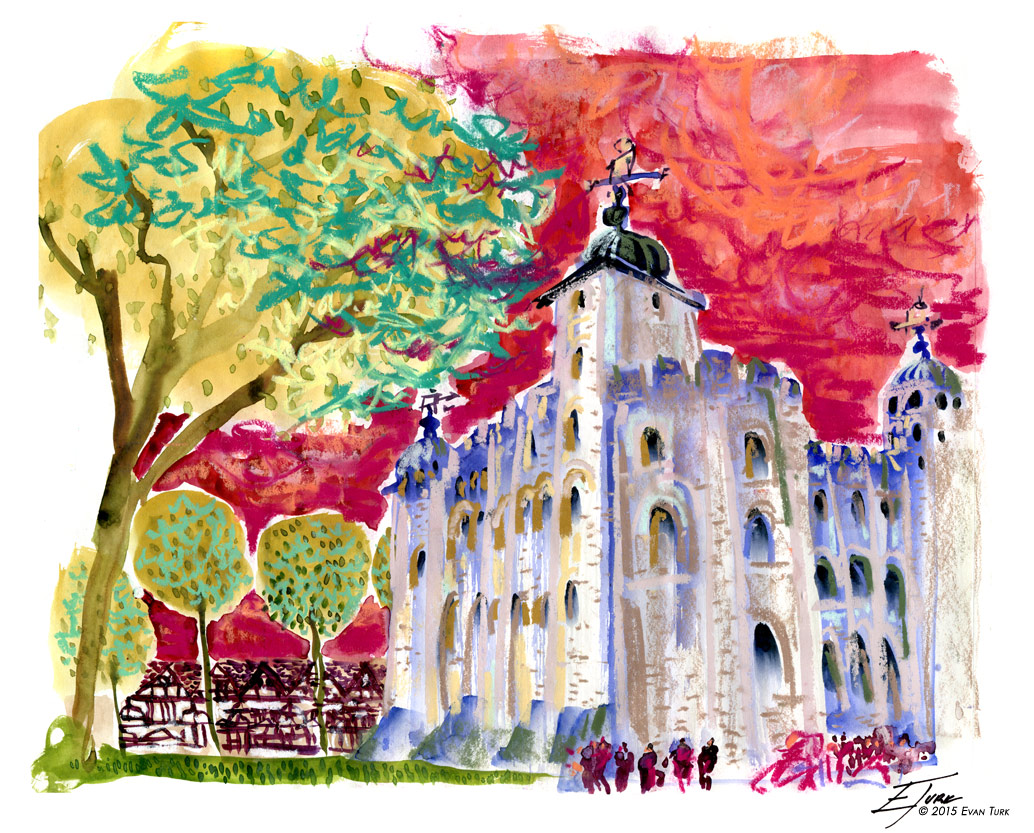 For some reason I only end up posting my drawings of England on rainy days! But here are some "Greatest Hits of England" drawings from the trip. First up, the White Tower in the Tower of London complex, built in 1078 by William the Conqueror.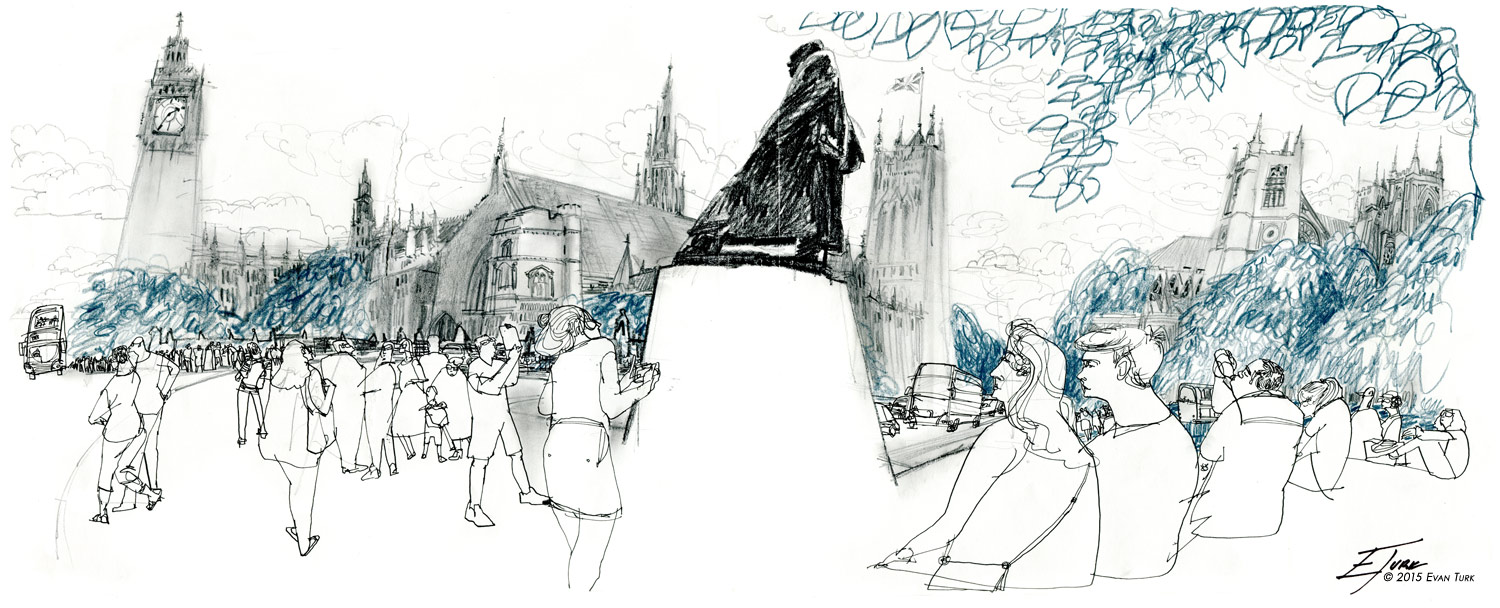 Parliament Square: Big Ben, Parliament, Westminster Abbey, double-decker buses, and a statue of Winston Churchill!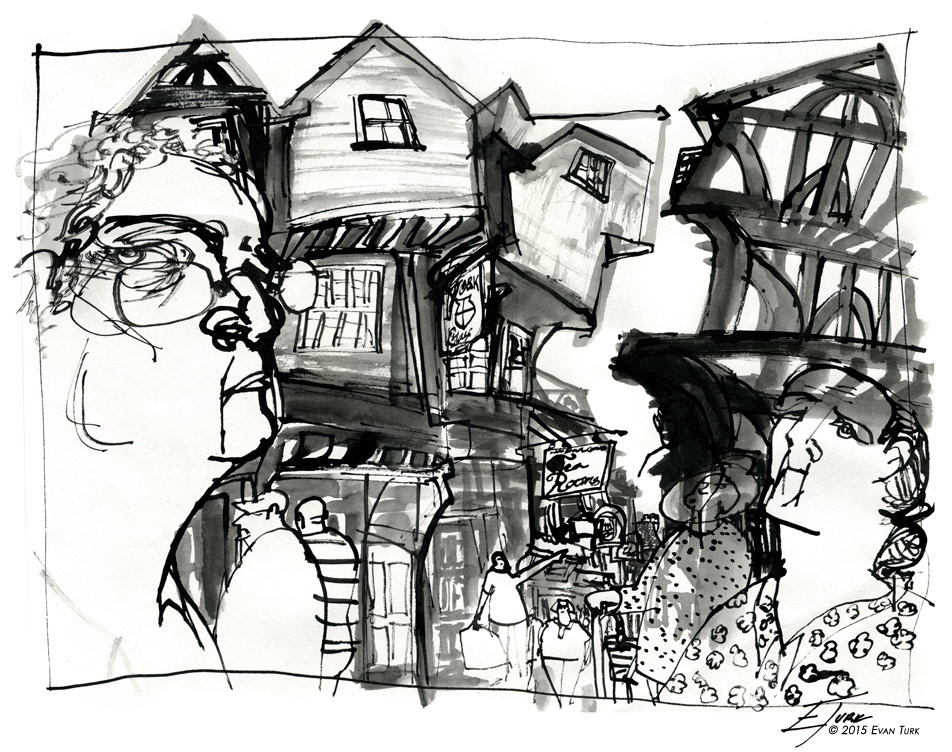 The Shambles is the oldest street in the city of York, with timber-framed buildings that teeter over the narrow cobblestone path. Many of the buildings date from the late 14th and 15th centuries.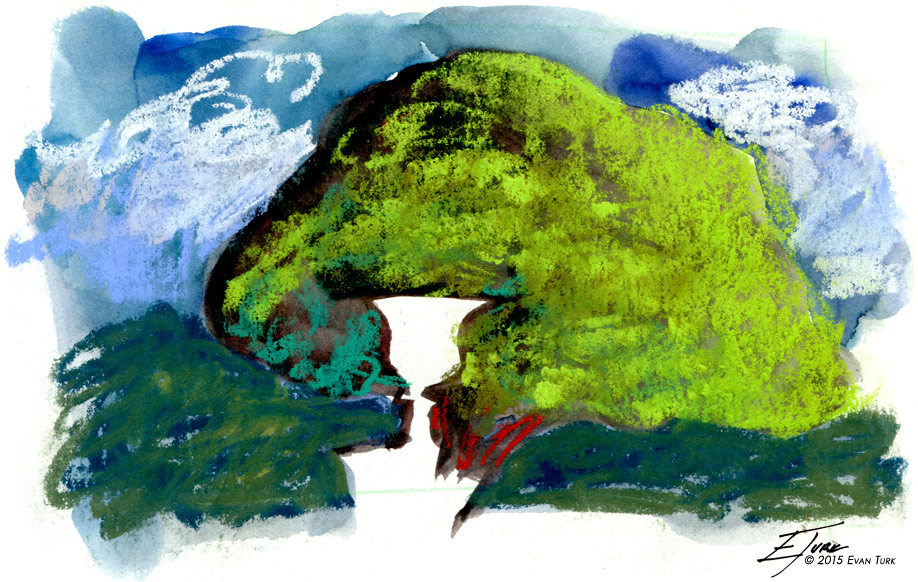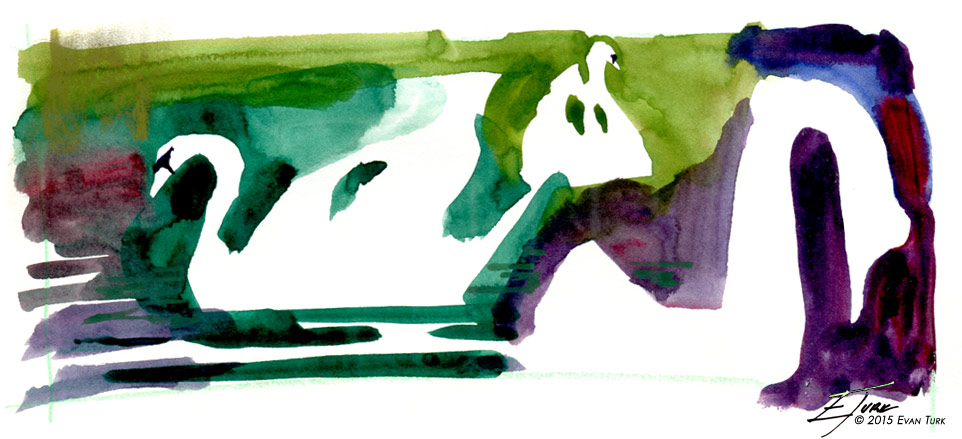 Finally, a beautiful sunny day in the gardens watching the swans, at the royal palace of Hampton Court.
For more of Evan Turk's travel illustration, check out the link below:
Evan Turk Travel Illustration