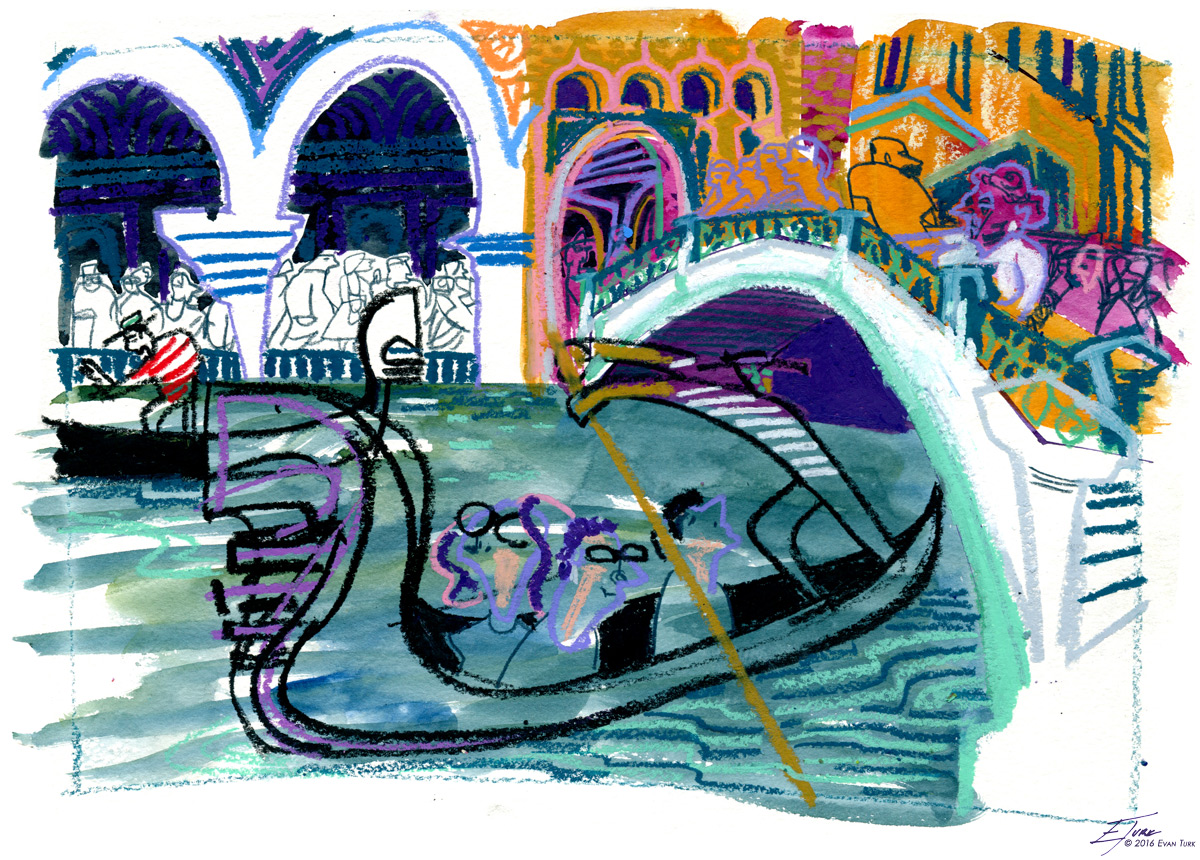 Venice! From the minute we stepped onto the water taxi at the Venice airport, it felt like we were wandering through a fairytale. It is a city so beautiful and improbable that it feels like it could have only been designed by artists.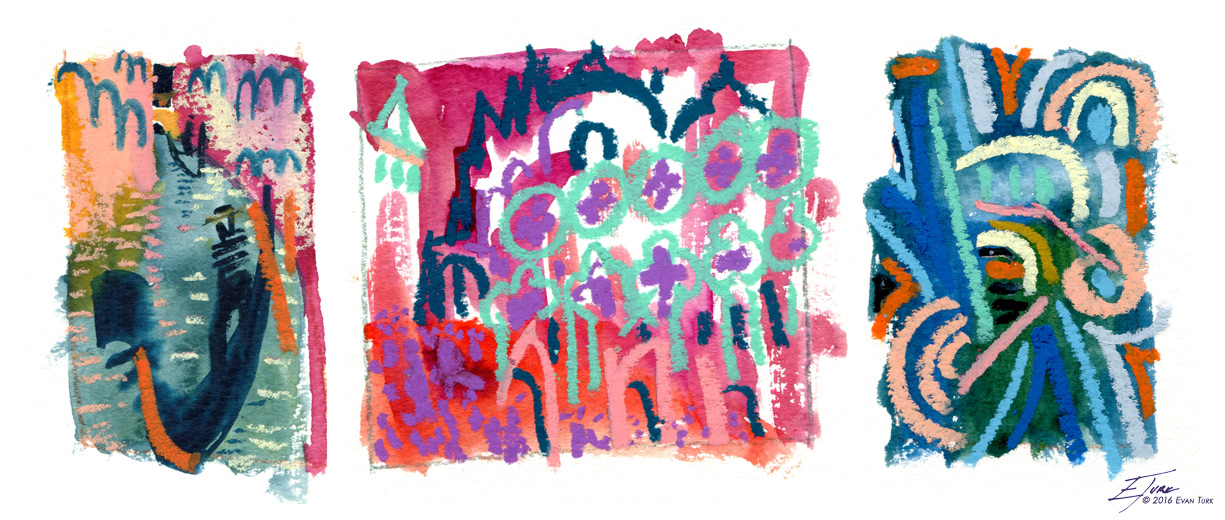 Every view, archway, bridge, window, and pattern, is worthy of a painting, and becomes even moreso as the evening light begins to hit. Once I sat down to draw, I found it hard to focus on the reality of one view. The whole city felt more like a montage, with layers upon layers of beauty.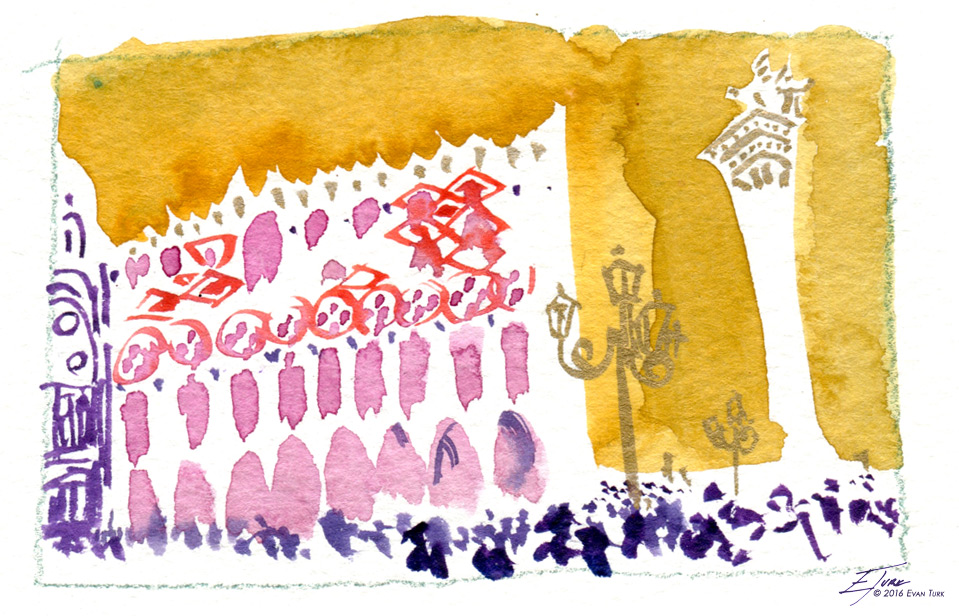 We decided to indulge in the romance of the city and stopped to have a cocktail in St. Mark's square at sunset, while a string quartet played behind us.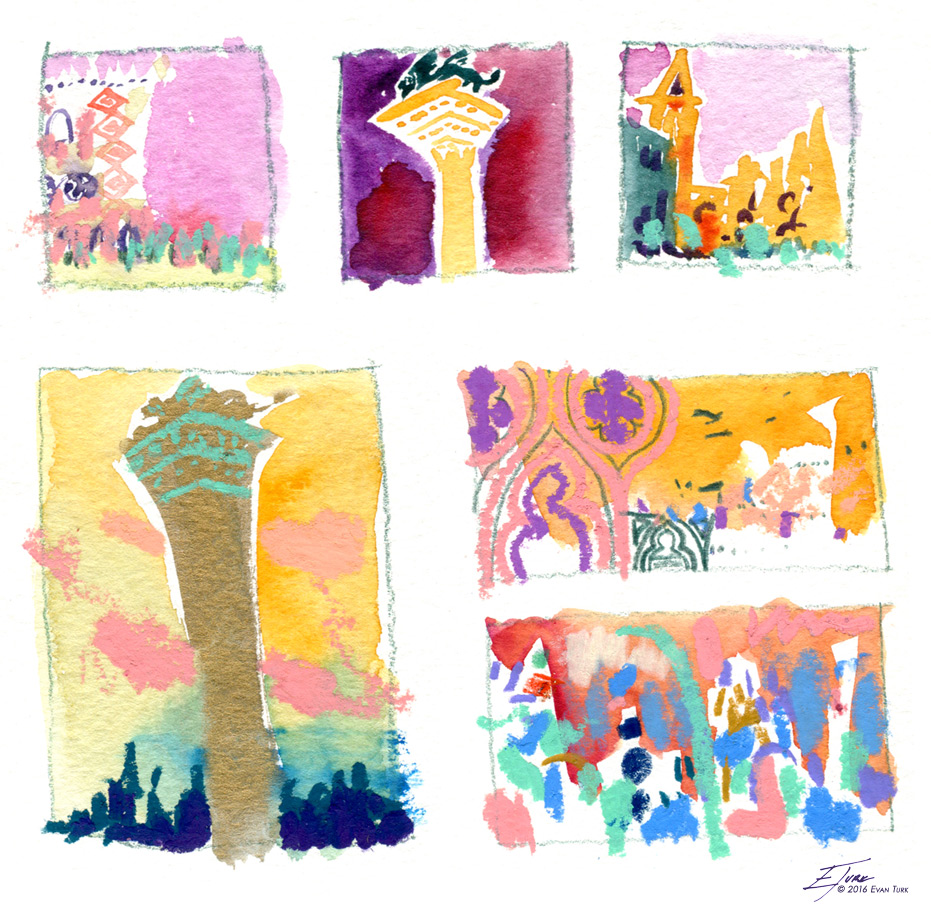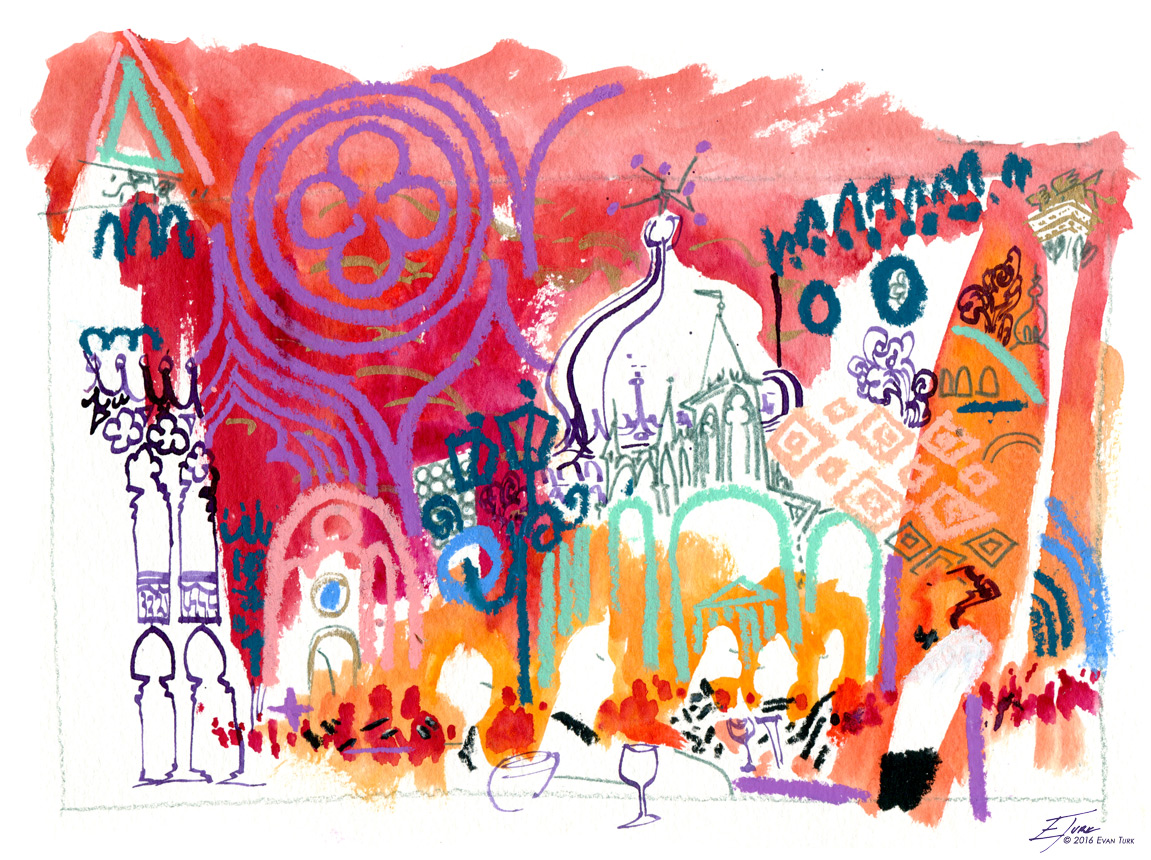 The whole city begins to feel like Venetian glass, where everything is reduced to layers of color, light, and pattern. As I was pondering the extravagant beauty of the scene, a seagull dropped a half-eaten pesto sandwich into my drawing bag. Ahh romance! Nice to be reminded that this place actually exits in reality.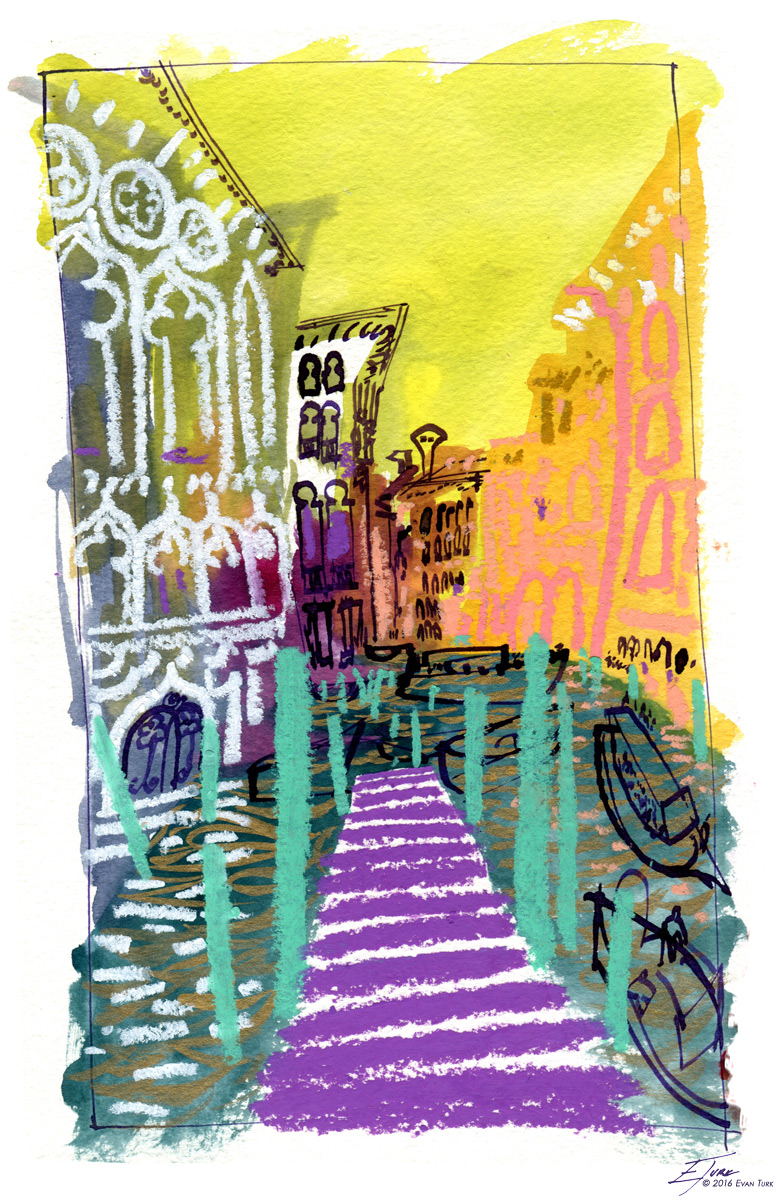 People complain that Venice is touristy, but if anywhere deserves to have millions from all over the world come to visit, it's here.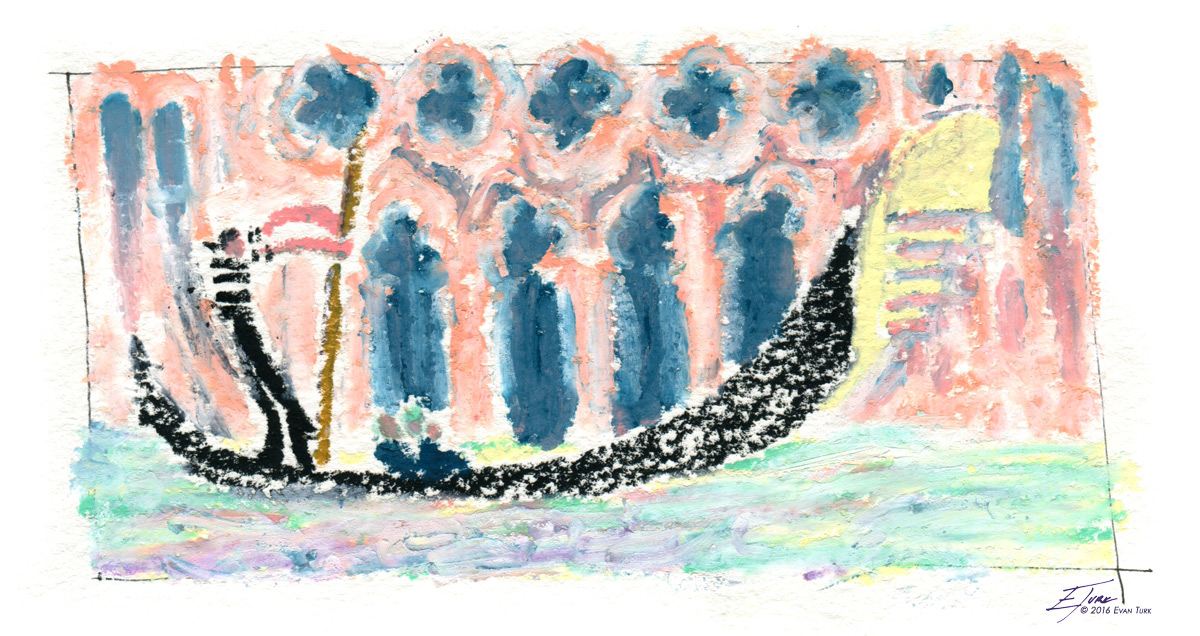 And nothing captures the romance of Venice more than the gondolas. The tourist trade is a far cry from the days when the dramatically shaped boats were the main method of transportation. But the elegant sweep of black as it glides across the water is still a miraculous sight.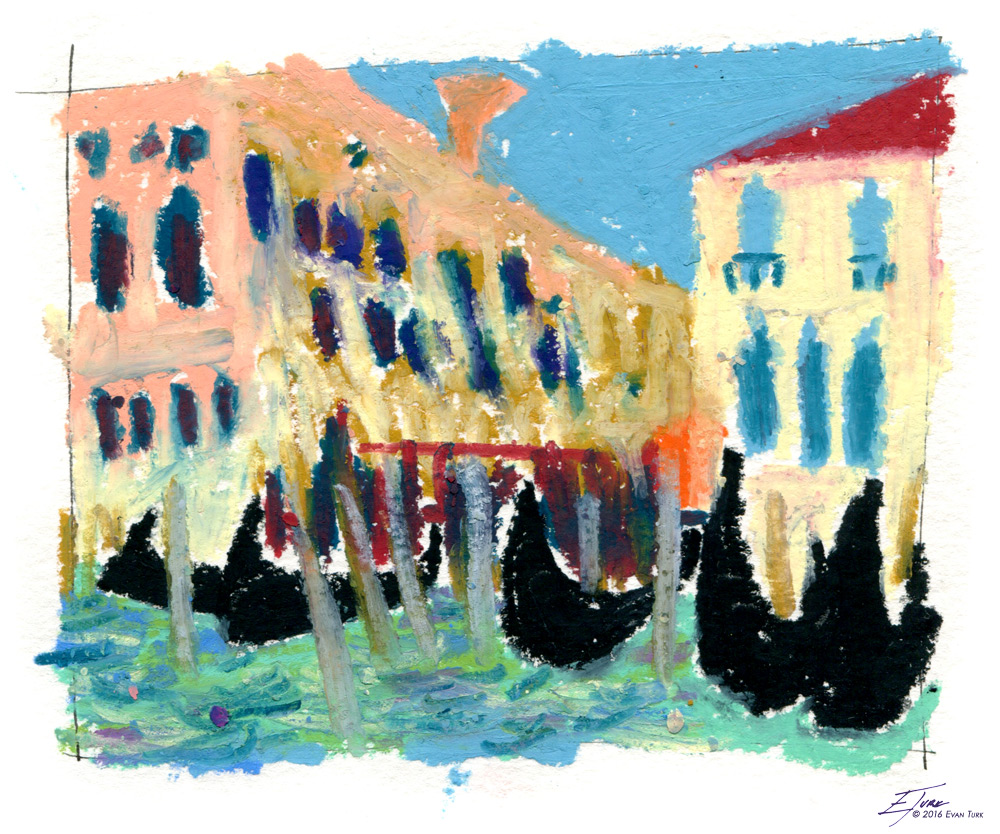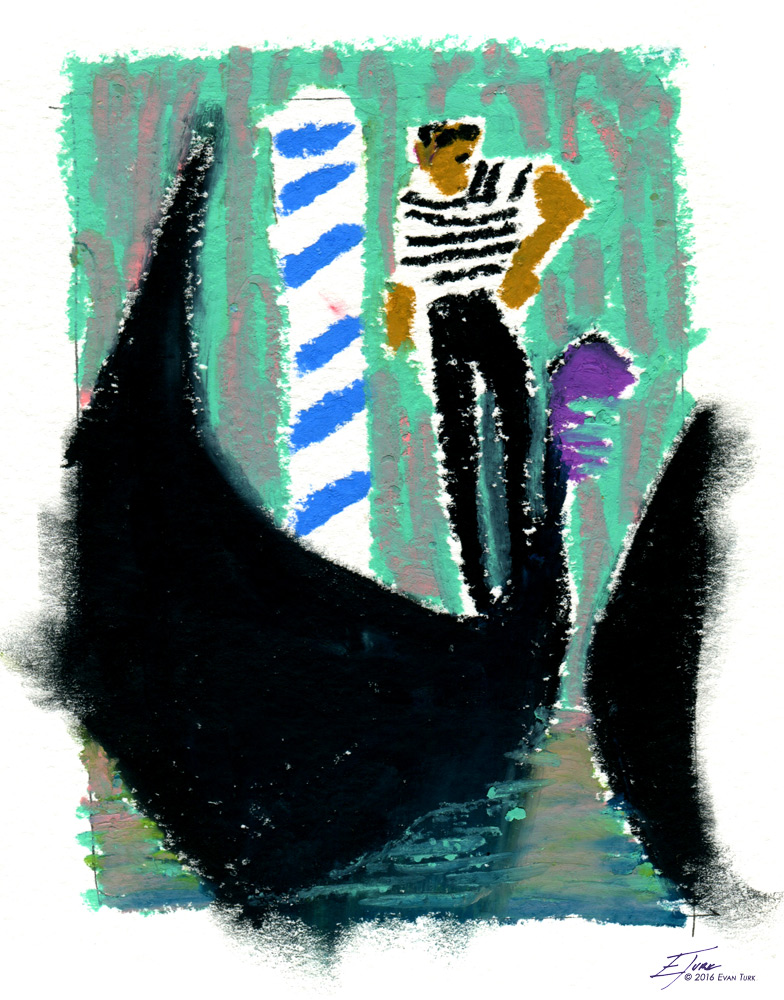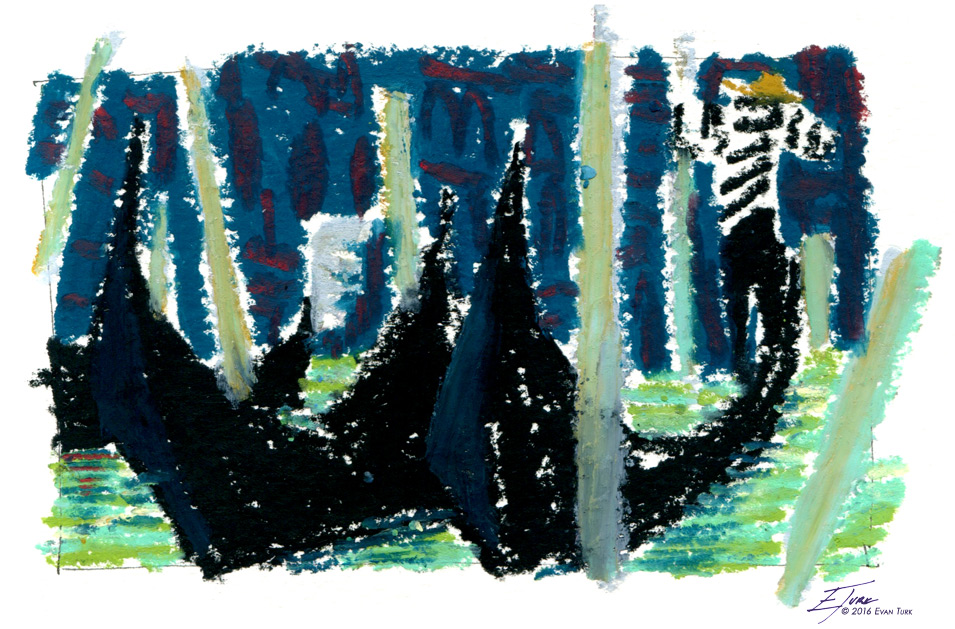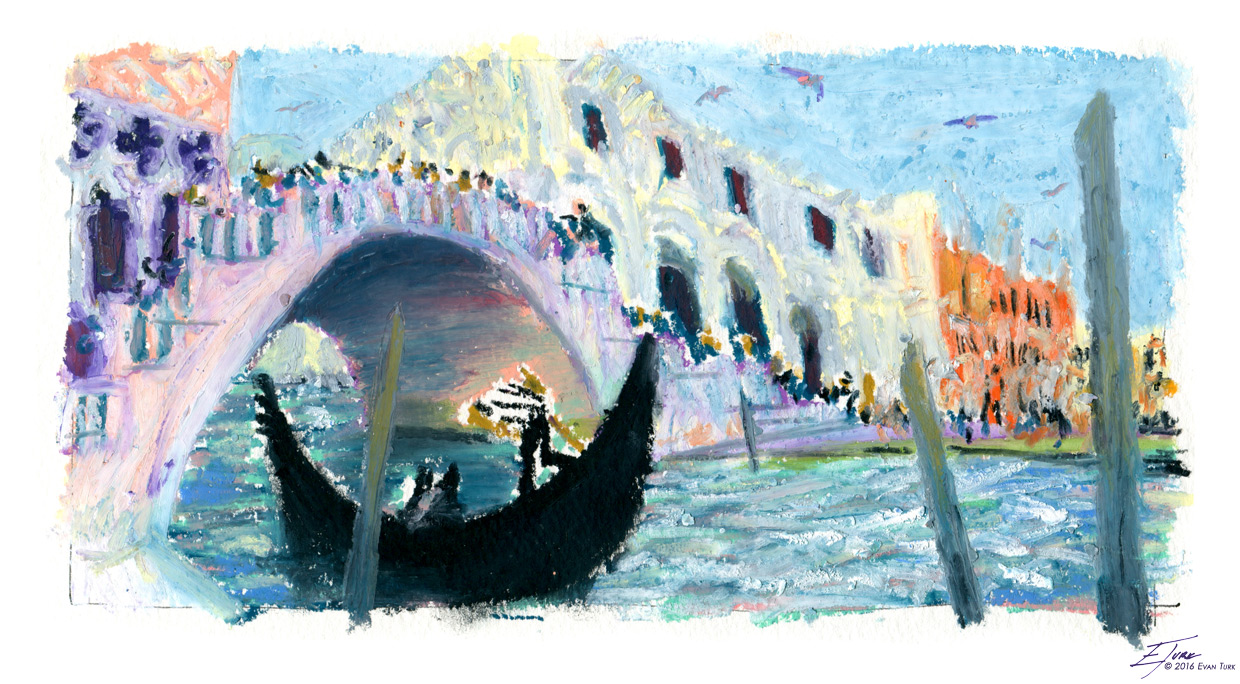 This week central Italy experienced a devastating earthquake. If you appreciate these drawings and the beauty of Italy, please consider donating to help the relief effort:
Italian Red Cross
---------
This post is part of a series of travel illustration from a three week tour of Italy. For more of Evan Turk's travel illustration, check out the link below: