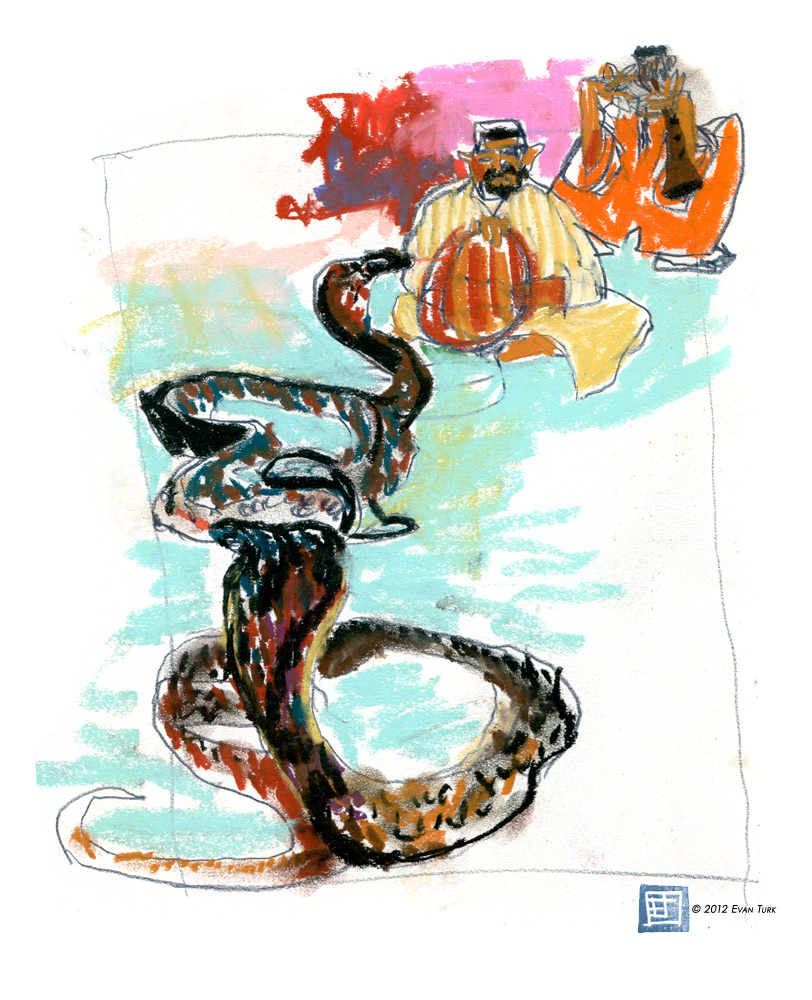 As we headed back to Marrakech, there was one more thing I wanted to find. I had read books about the storytellers of Marrakech, and how this thousand year old tradition was not too slowly fading away. These men turn storytelling into a public art, with a catalog of hundreds of tales to choose from, stored away in their minds, each one shifting and growing depending on their audience. In 2006 it is said that there were less than a dozen storytellers left in Marrakech, and they often getting older with no apprentices. In Marrakech, their stage is The Big Square, Jemaa el-Fna. Here western tourists and Moroccan tourists alike come to see this flurry of energy full of hissing cobras and snake charmers, horse-drawn carriages, apes on chain leashes, water-sellers in flamboyant costumes, and pushy throngs of women doing henna tattoos.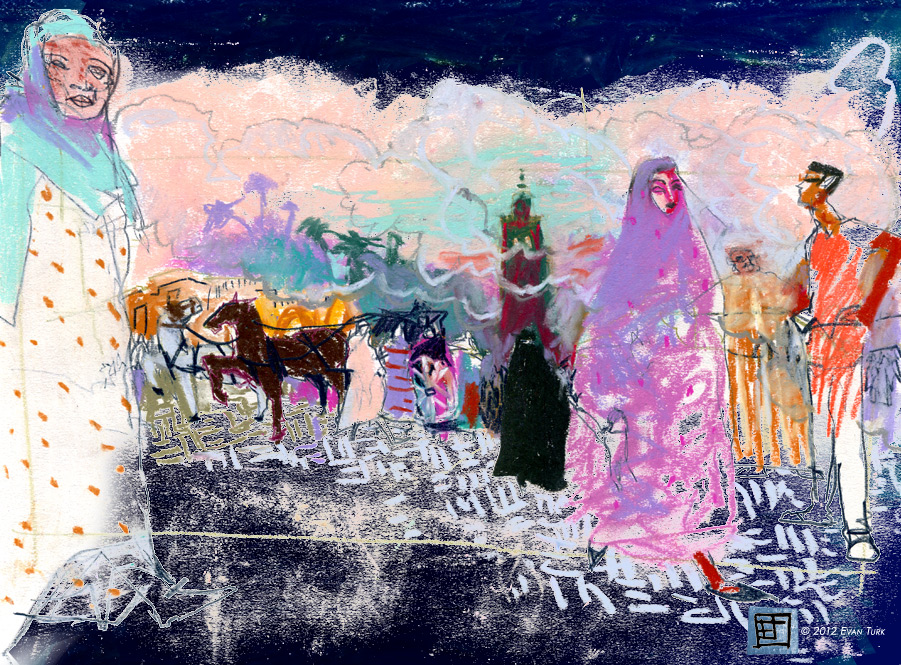 At night, the square transforms. As the sun sets behind the Koutoubia minaret, the center of the square unfolds into a series of temporary restaurants with loud auctioneers competing for the attention of the hoards of tourists and locals that flock there at night. Where snake charmers sat before, musicians and performers take their place, and I was hoping, maybe a storyteller.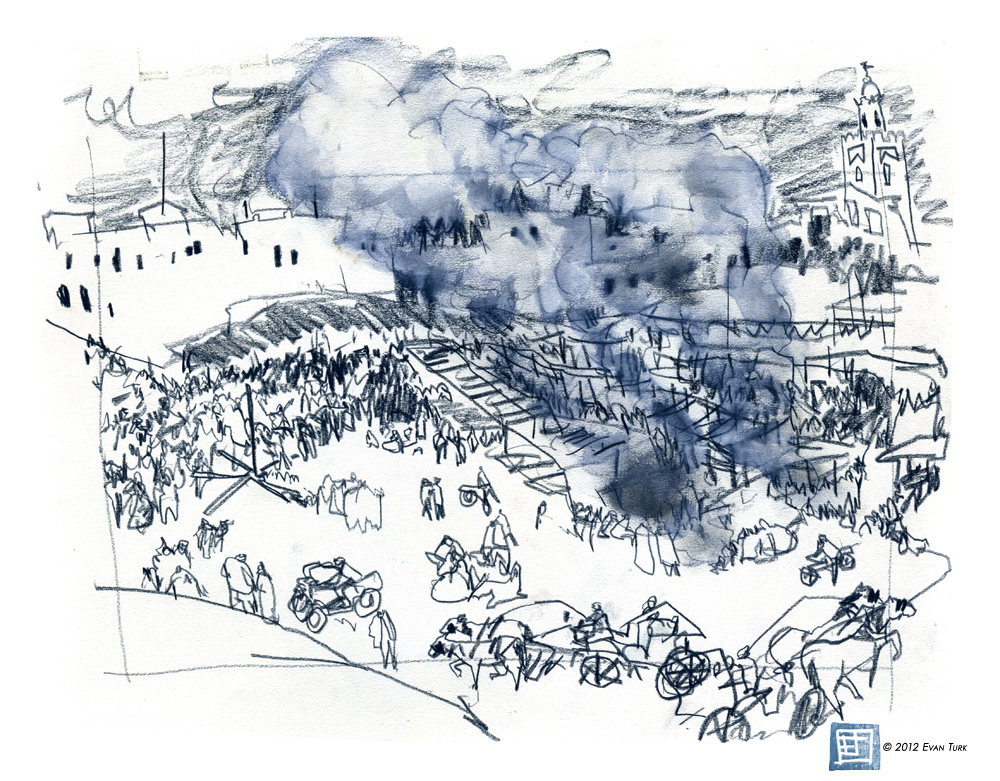 Smoke from the open flames of the grills fills the air.
We searched all over the square for several nights, behind every orange juice stand and date seller, and on every hidden corner we could find, but we couldn't find a single storyteller. Perhaps we weren't looking for the right things to find them, or perhaps they weren't there that night. What we did find, though, was the lifeblood of the storyteller, the halqa. A halqa is the circle of people that forms around the storyteller (or halaiqi) and other performers.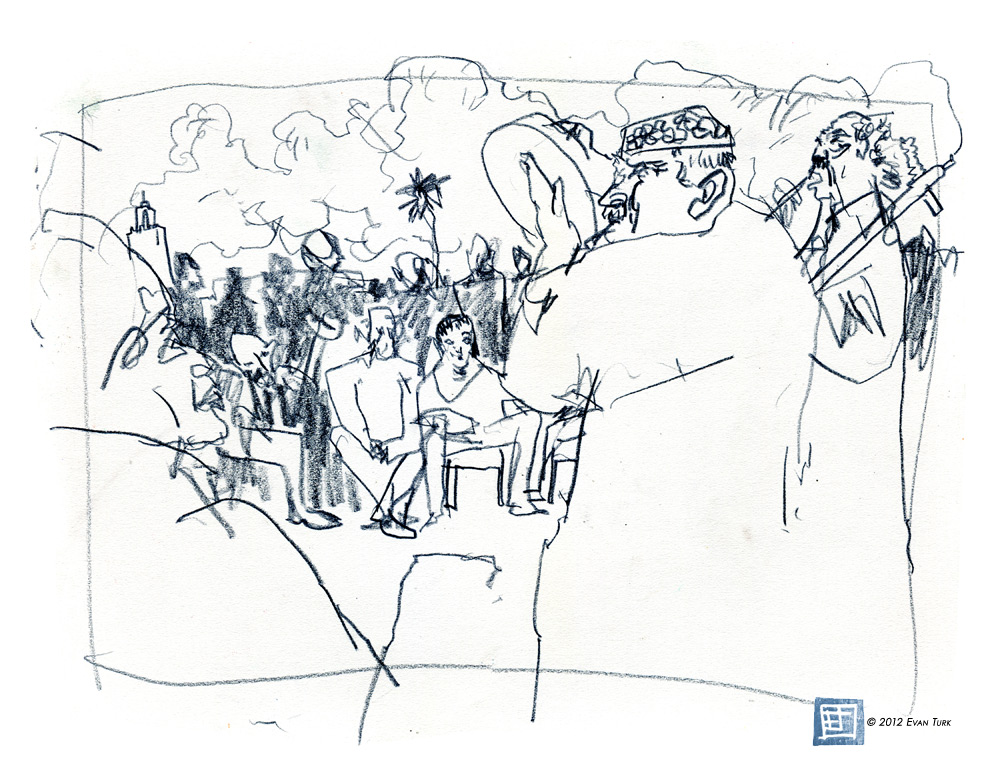 After standing on the edge of a circle of people surrounding some musicians and drawing, they eventually pulled us into the center. Although I couldn't understand the stories he was telling, or the words to the music, I began to feel a part of the halqa. They laughed at my portraits of them, and gave Chris and I some Berber whiskey (mint tea).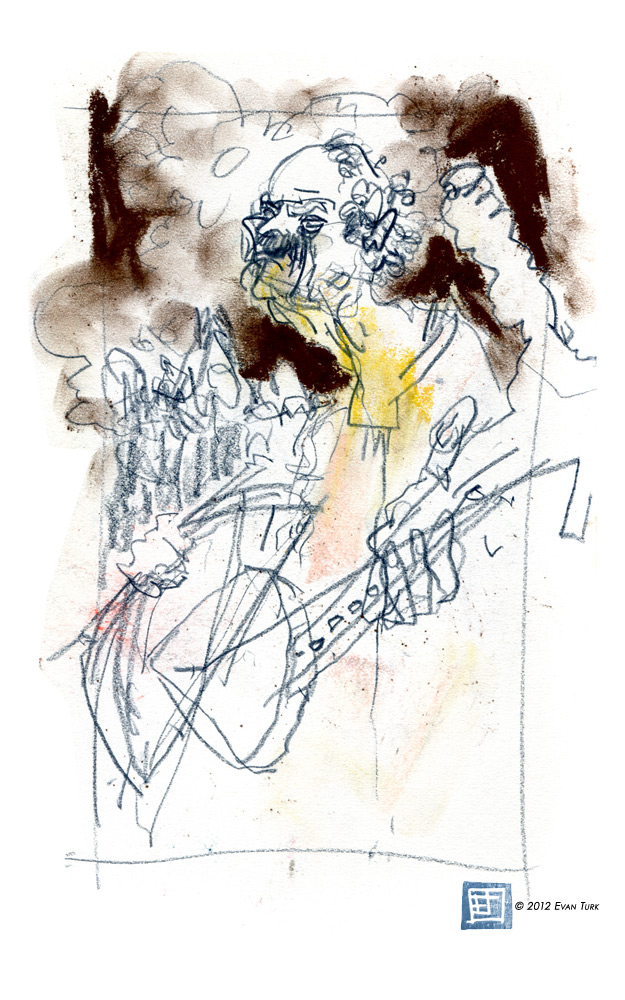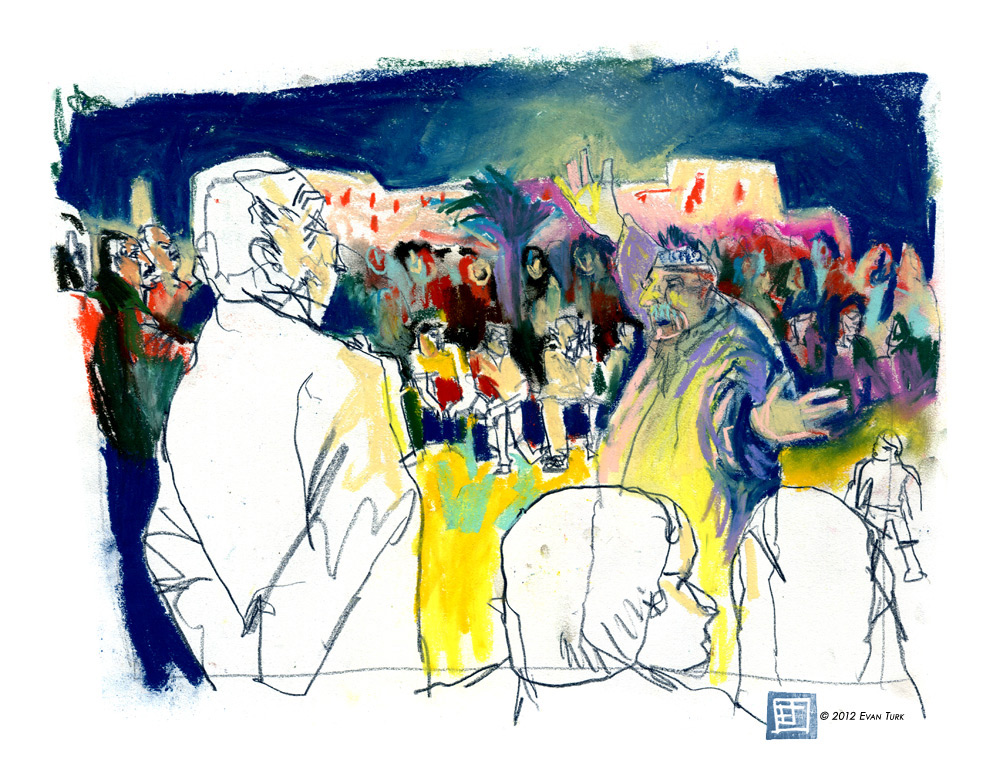 We may not have been able to find one of the storytellers, but the feeling of the halqa is one I won't forget. It's a spontaneous connection with people, and you can feel the energy of it and how it feeds both the performers and the audience.