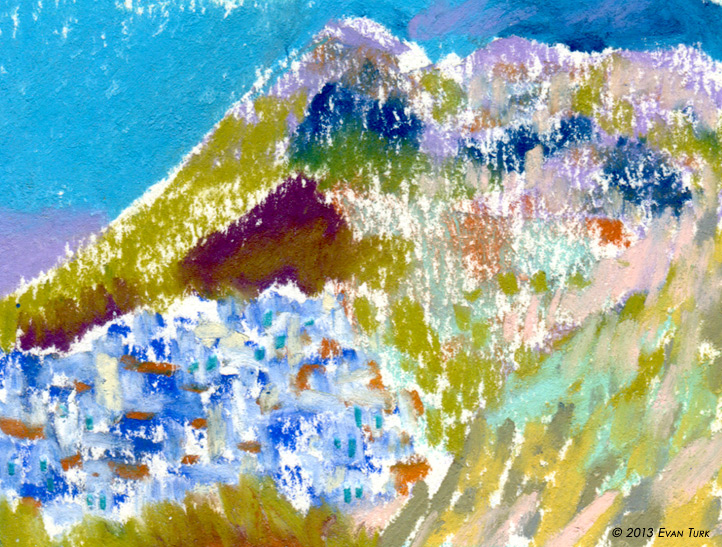 We took a short trip from Fez, through the Rif mountains to the beautiful blue city of Chefchaouen. The small town lies perched on a hillside in a valley surrounded by soaring, jagged peaks.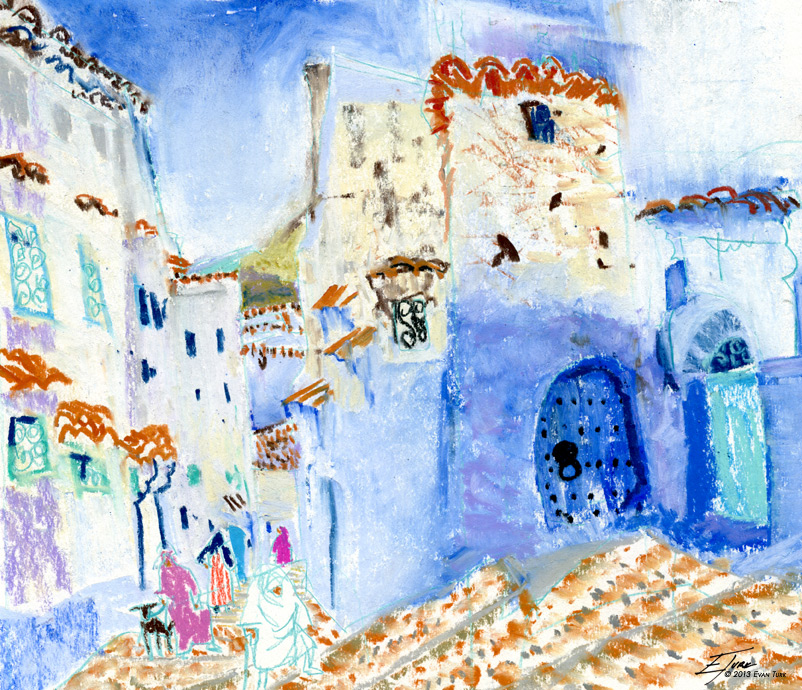 Since the 1930's, the walls of Chefchaouen's medina have been washed with blue pigment (possibly as a result of Jewish immigrants fleeing Europe). Thick layers of every color of blue imaginable coat the walls and streets of the city.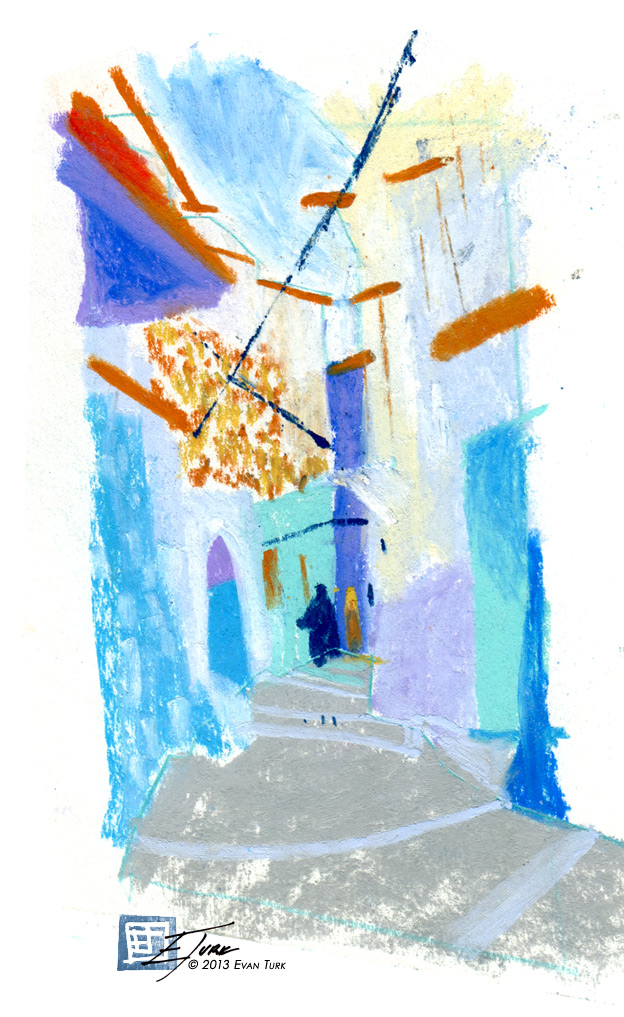 Because of the sheer cliffs of the Riff mountains, the city is connected by a web of incredibly steep stone staircases, which surprise you with bizarre, twisting, otherworldly views.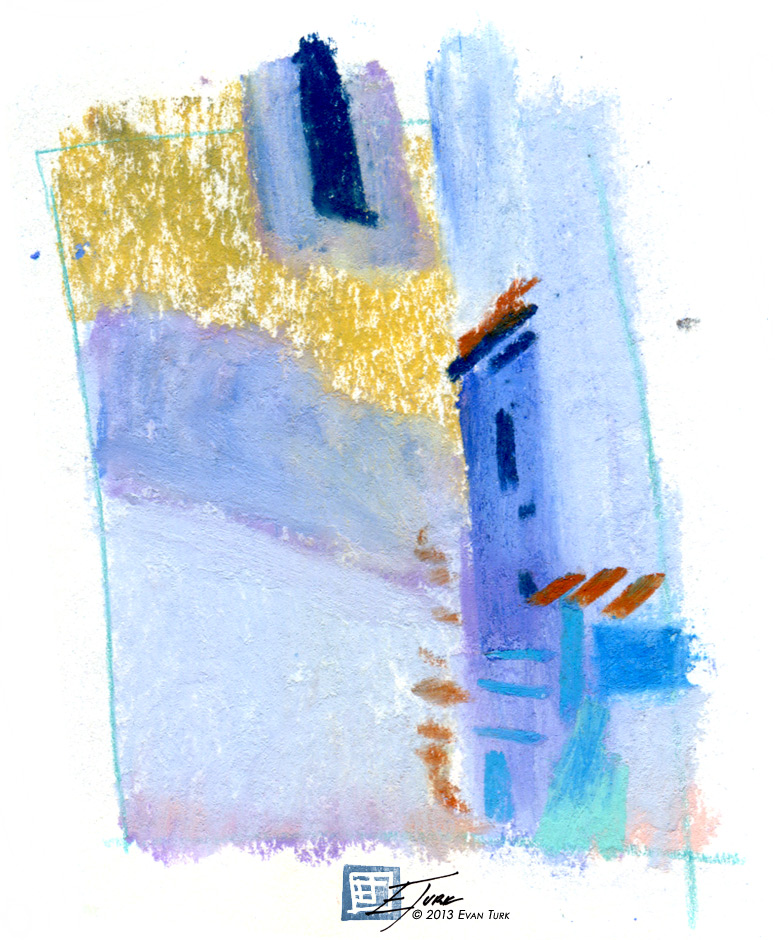 Some streets have so many colors at once that they feel like an abstract mosaic instead of a real city.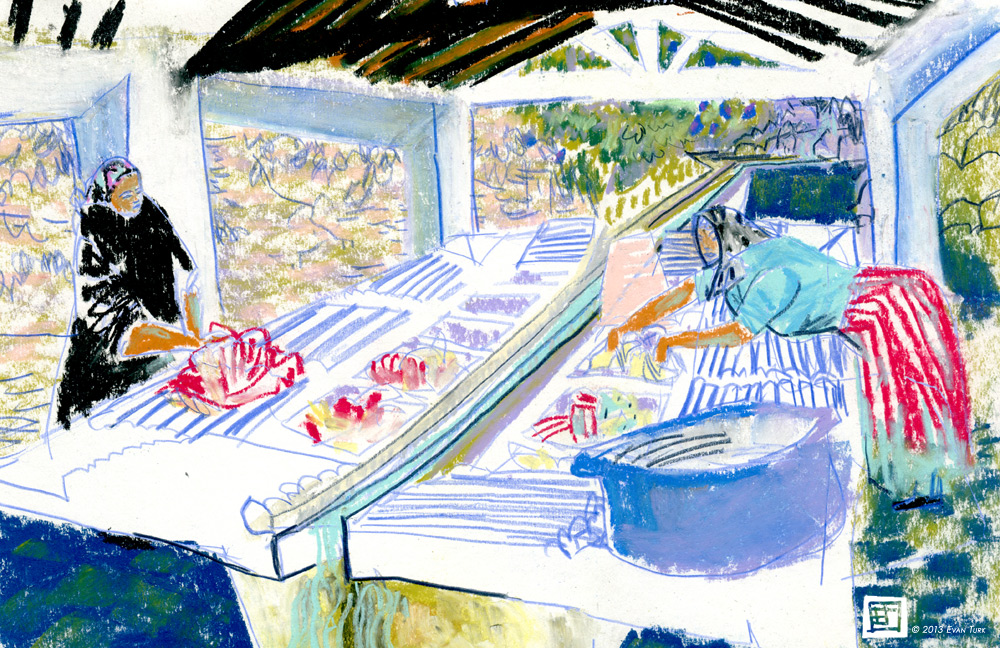 Down one long staircase at the edge of the city, you find the Ras el-Maa river trickling down the stone steps into the valley. Here the women do their laundry on huge concrete beds in the river, in some of the most beautiful surroundings you can imagine. I couldn't help but want to draw, even though I felt a little intrusive drawing people just doing their laundry. My broken French was enough to get us through most of Morocco, but here on the eastern coast, they only speak Spanish and Arabic. Not knowing a word of Spanish, I mimed my way into asking whether or not it was okay for me to draw them.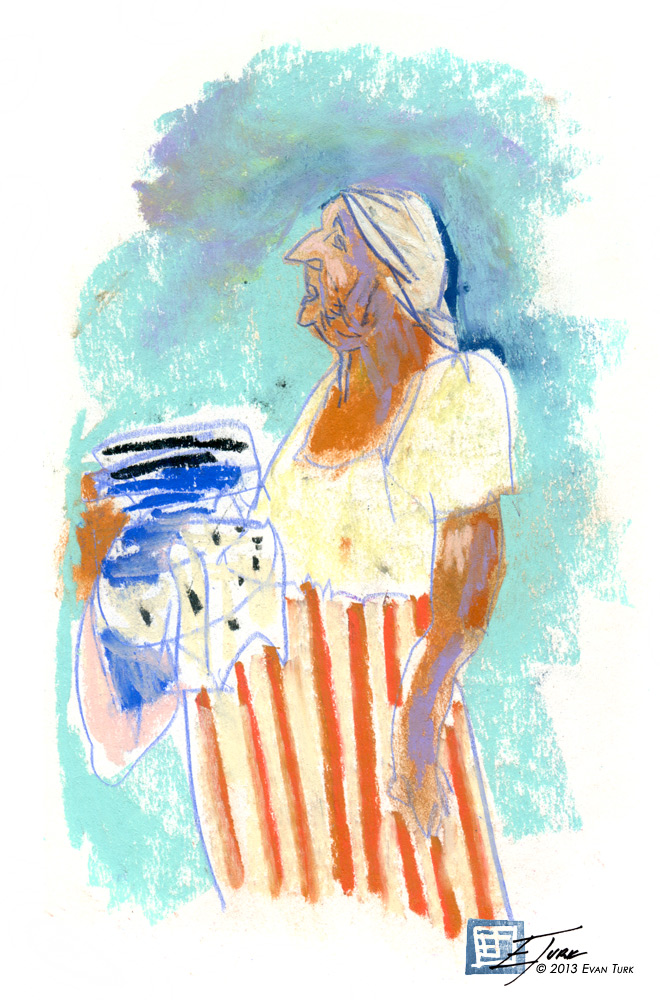 Initially they seemed wary, so I contented myself with just drawing the scenery and leaving the women out. The old woman of the group came over and sat next to me while I drew for a while, and smiled as I struggled to ask her questions. Eventually, I successfully gestured my question, and she consented to let me draw them. They went on with their business, laughing and singing together over the sound of the trickling stream and the soft breeze rustling through the hillsides of morning glories.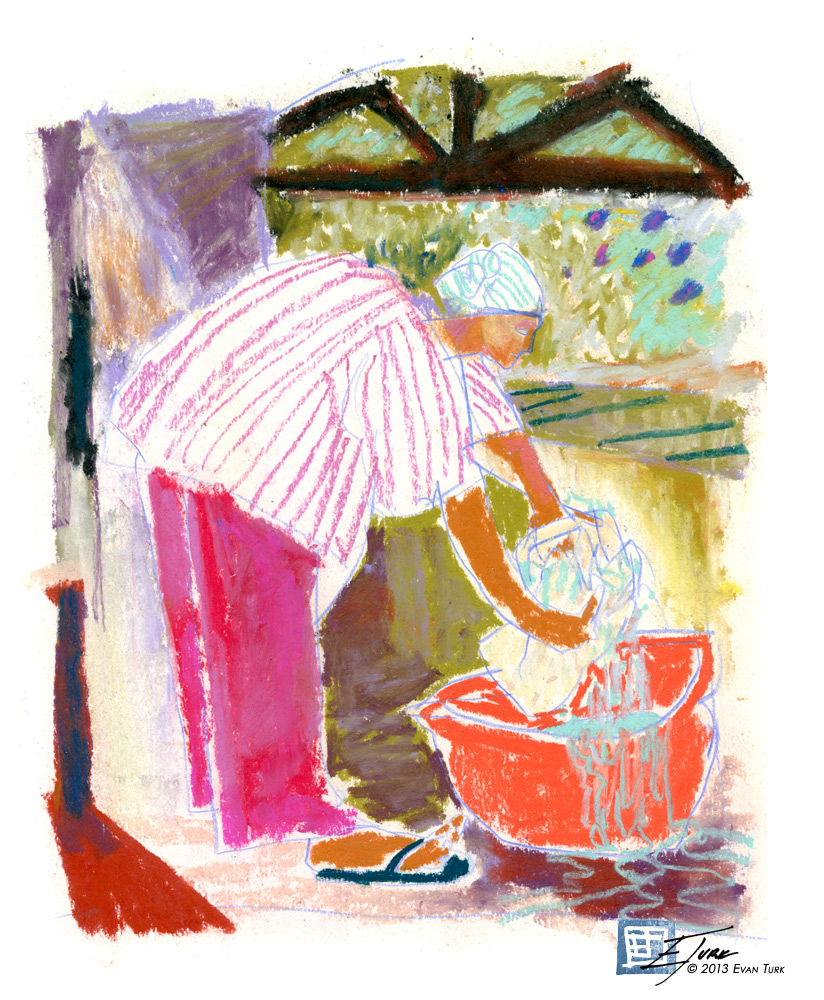 As I was drawing the teenage girl above, she seemed bashful because she was in her laundry clothes, and the old woman laughed and started asking me something in Spanish. I couldn't understand a word she was saying, or why the girl suddenly started blushing and laughing until I heard the word "matrimonio" pop out. Once I realized she was asking me, jokingly, if I was planning to marry her after such a tender drawing, I blushed and instinctively blurted out "No!". We all burst out laughing, and my cheeks turned more and more red as I frantically tried to make a more diplomatic decline of the offer (I don't think she took it personally).
The view out of our room at Casa La Palma




Our wonderful hosts, Ana and Carlos, at the beautiful bed and breakfast
Casa La Palma
were originally from Spain (only a couple hours away), and fell in love with Chefchaouen and moved there. With the incredible beauty, the calm, soothing air, and slow, trickling way of life, it's definitely a difficult city to leave.